These Fashion Trends Need To Disappear In 2017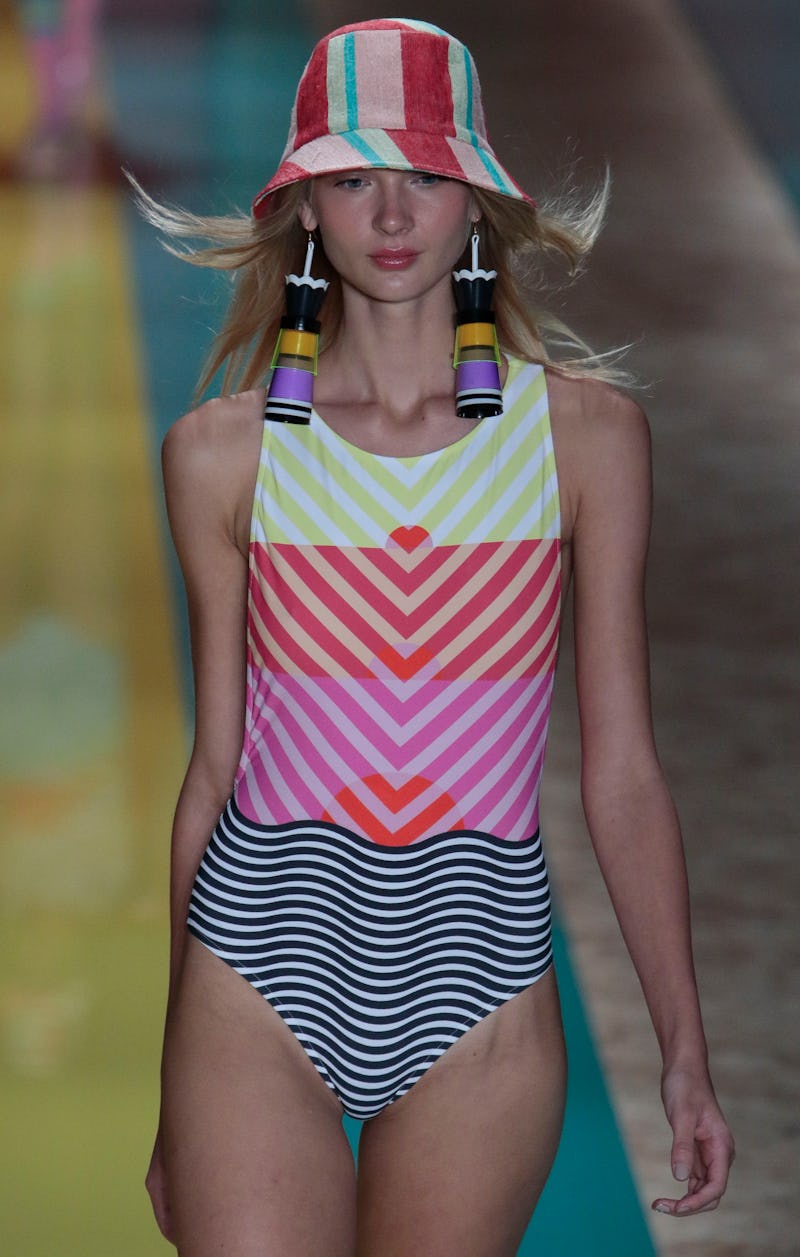 MIGUEL SCHINCARIOL/AFP/Getty Images
Each yeartrends come and go. Some trends survive through several seasons, and some are fads that are on the decline before ever really starting. Now that this year is coming to a close, we can agree that some of 2016's trends need to go away. For good. Or at least for a decent amount of time until the fashion cycle makes them cool again.
I feel like 2016 was filled with fashion fads that became really popular, but didn't have the strength to become a full fledged, long lasting trend, and thus will die off quickly in 2017, but that is probably a good thing.
If there is one thing we can say for sure, it's that the 90s/early 2000s trend will be sticking around for a bit in various forms, but there might be certain pieces (I'm looking at you, chokers) that quickly disappear come the new year.
Sometimes the problem with fashion trends is that they try to combine too many things into one. While it seems like adding a bunch of trends together will make a super trendy item, it usually takes it just a little too far, and makes me hate all of the trends in one fail swoop.
Here are nine fashion trends that need to disappear in 2017.
1. Legging Jumpsuits
I understand why bodysuits became popular, but I don't really understand the skintight jumpsuits that hit the market in 2016. We should probably just leave these behind.
2. Furry Footwear
Furry is fun. Furry is cute. But furry loafers and slides aren't really practical unless you're using them as house slippers. Can you imagine all of the gross things that get caught in them when you're out there in the world?!
3. Anything Culturally Appropriated
I'm not sure why we haven't figured this one out yet, but please, let's leave the cultural appropriation in 2016.
4. Bucket Hats
I don't think I even need to make an argument for this one.
5. Off The Shoulder Bomber Jackets
Not sure why this exists, but I beg of you, let's leave whatever this is in 2016.
6. Lace Up Things
I got this trend, I wore this trend, but I think I'm over this trend. It came on too strong and now I'm ready to see it go. RIP lace up things.
7. Pajamas In Public
Sure, they're comfortable, but I'm honestly so tired of seeing this on the street. Wear real pants like the rest of us.
8. Cold Shoulder Tops
Cold shoulder tops were cool and a natural extension of the off the shoulder trend, but I think it's time we bid this trend adieu.
9. Chokers
I was so into chokers. Arguably too into chokers. So maybe I'm biased because I started wearing them in 2015 and basically wore them every day in 2016, but all of a sudden, my desire to wear chokers disappeared, and I have to trust my gut when these things happen, so I think it's time for chokers to slowly fade away. Sorry to be the bearer of bad news (I really did love them).