9 First Signs Of Anxiety That People Often Miss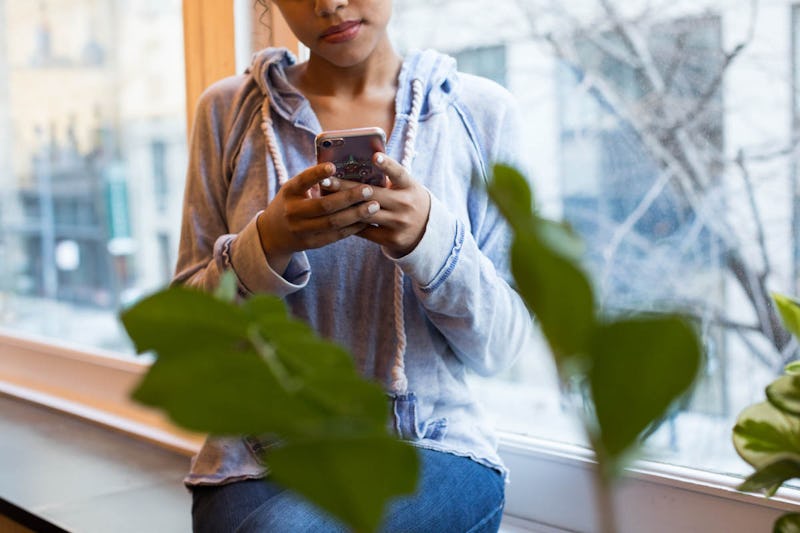 Ashley Batz/Bustle
For some people, anxiety is a sensation that's hard to ignore. For others, it can creep up and affect them without their awareness, manifesting itself in some less-than-obvious ways. Everyone experiences shifts in mental states differently, and there are a number of first signs of anxiety that people can often miss. Pinpointing these symptoms can help you recognize that you're experiencing anxiety, which can lead to addressing the root of the issue.
"Many of the initial symptoms of anxiety are physiological, or bodily changes," says psychologist Anthony P. DeMaria, Ph.D over email. "We can overlook things like increased rates of respiration, increased heart rate, and muscle tension, thinking that they are physical sensations unrelated to our mental life."
Additionally, one of the common symptoms of anxiety is ruminative worry, or thinking about stressors or the future in ways that is repetitive, distressing, and anticipating negative outcomes, says DeMaria. We often think about things that could potentially go wrong in the future, so it's not uncommon to identify this as a sign of anxiety and instead think of it as adaptive, healthy, and useful — which sometimes it can be.
Each one of these nine symptoms alone does not necessarily indicate issues with anxiety, but if you're experiencing them together, it might be useful for you to seek a professional opinion.