9 Things You Can Make With Store-Bought Pizza Dough That Aren't Pizza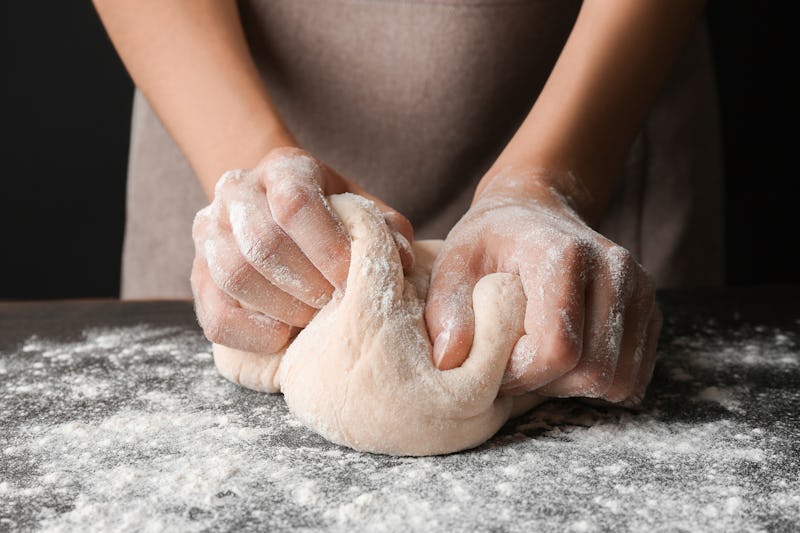 Shutterstock
If you've been going down a list of every possible food you can make while in quarantine, odds are you've made it to pizza by now. And if you're a first-time pizza baker, you've likley picked up store-bought pizza crust. While this is a great shortcut, there are hacks for store-bought pizza crust you can try to not only make a better pizza, but to also make other foods.
Store-bought pizza crust is a great product for beginners trying to make pizza on their own. But that's not the only thing it's good for. Essentially, store-bought pizza crust is just a combination of yeast, flour, water, and salt. The only difference between the store-bought dough and one that you would make on your own is that you don't have to take the time to proof and knead the yeast or let it rise. It takes all the hard work out of it, but still is just plain dough at the end of the day. This means it can make a great base for other treats.
Whether you want to stick with pizza or venture out to something new, store-bought pizza crust will make a great base for your next quarantine creation. Here are some ideas on how to make it work.