9 Genius Sex Toys Experts Recommend To All Their Friends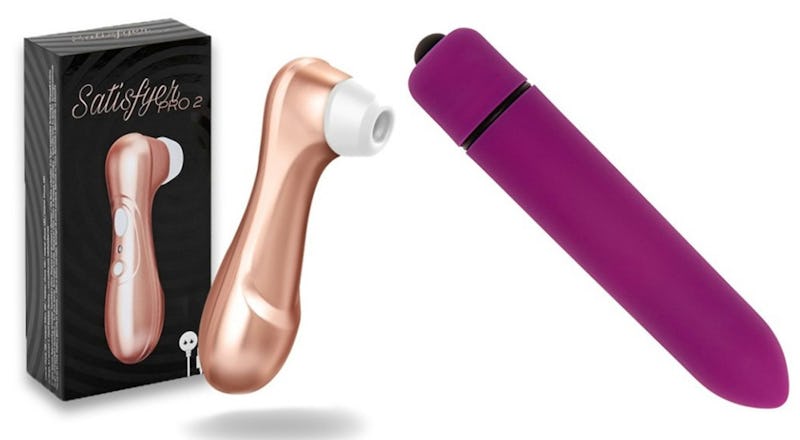 There are a lot of sex toys out there, but there are only a select few sex toys recommended by experts to their friends. Humanity has had years and years to perfect the art of the orgasm. In fact, it's speculated that the first ever sex toy dates back 28,000 years to a siltstone phallus. And now that the Internet exists, the availability of the sex toy has increased exponentially. With all those different models, functions, and price points to choose from, how's the layperson supposed to know which sex toys are worth your time, and which will end up collecting dust under your bed? I'd say that the first and foremost thing to do is consult the experts.
To find out the best of the best, I reached out to three sex experts and asked them one simple question: "Which sex toys do you recommend time and time again to your friends and patients?" Sex educator Jacq Jones, clinical psychologist and sex therapist Ursula Ofman, and certified sex therapist Rosari Torrisi provided all the answers. Their favorite sex toy picks weren't just particularly intriguing, but they were really well-rounded and covered just about all the bases. From g-spot stimulators to penis-oriented toys, here are their all-time favorite recommendations.