9 Highly-Anticipated Sequels Coming To Bookstores This Fall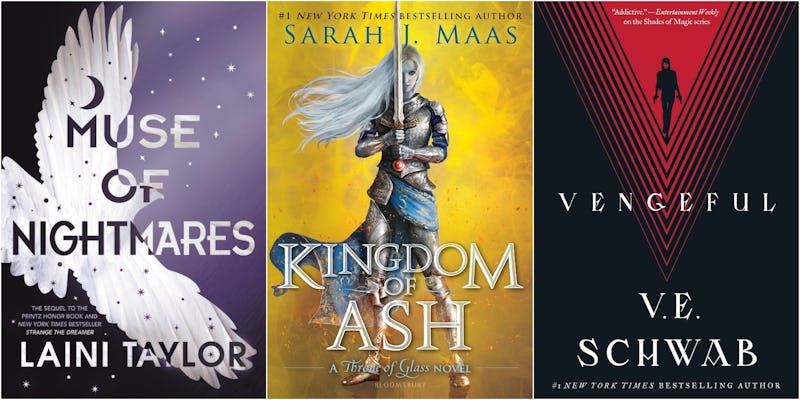 Getting your hands on a sequel to a book you love feels a little bit like going back to school. You're so excited and nervous for the events ahead, but you're also dying to see your favorite characters again. That's why it's so fitting that back-to-school season (or fall, I guess, as it's called) is bringing with it a whole host of amazing sequels to enjoy. Ready your comfy sweaters and grab your apple cider, book-lovers, because you've been on the edge of your seat for these books for ages, and they're finally here.
In the coming months, acclaimed YA authors like Marie Lu, Sarah J. Maas, Kendare Blake, and Laini Taylor will be releasing sequels to their widely beloved series. Within the books below, you'll find dark queens, super-villains on a mission of revenge, mythical cities, mercenaries-turned-royalty, and most terrifying of all, a world without reading.
Here are nine sequels coming out this fall that book-lovers are going to lose their minds over. If you haven't read the first book (or books) in the series, you have more than enough time this time to cozy up with a blanket and a cup of cocoa and speed through multiple books. Happy reading: