9 Movies Out This Year Starring WOC That'll Inspire You To Fight For What's Right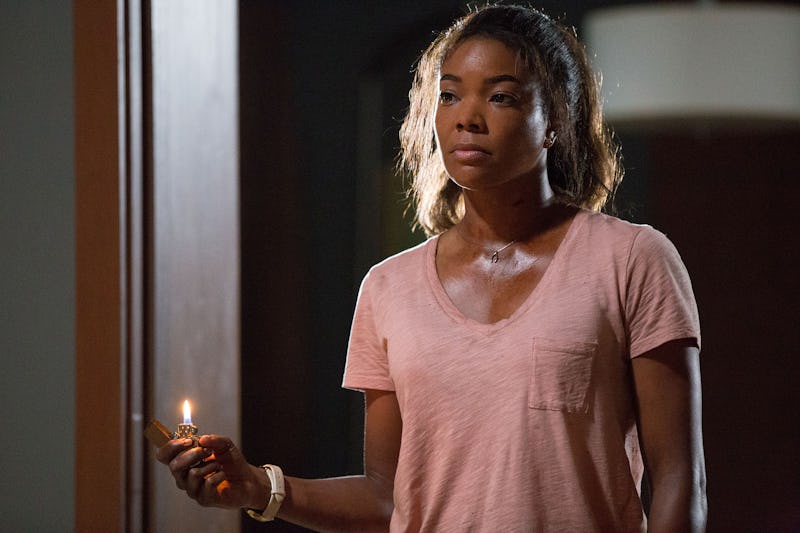 Universal Pictures
When we talk about inspiring stories on-screen, women of color often get left behind. But it's so important to highlight the diverse tales of Black, Latina, Asian, Arab, Native American, and other women from around the world, whether it's by documenting an impressive real-life event or creating an empowering fictional plotline. These nine inspiring 2018 movies about women of color will motivate you to achieve your own goals, and you can check them all out soon; they either already premiered on streaming services or at film festivals or will debut in theaters later this year.
Many of these films highlight incredible women of color who are fighting to get equal treatment for marginalized groups. Take the documentaries Seeing Allred and On Her Shoulders, about real-life heroes Gloria Allred and Nadia Murad, respectively, who are working tirelessly for justice for women of color. Meanwhile, fictional movies like First Match and Breaking In feature women of color breaking barriers and showing what strength looks like. From major blockbusters to indie films, 2018 has something for every film fan who is looking for inspiring tales and representative stories. All nine of these movies will motivate you to keep fighting for what's right.
1. Seeing Allred
This Netflix documentary is all about the feminist attorney Gloria Allred, who has fought many legal battles against sexual violence.
2. In Between
In Between ("Bar Bahar") is about three young Palestinian women (Mouna Hawa, Sana Jammelieh, and Shaden Kanboura) sharing an apartment in Tel Aviv. The trio struggle with balancing their search for identity and their country's culture.
In Between ("Bar Bahar") hit select theaters on Jan. 5.
3. Fast Color
Gugu Mbatha-Raw stars in this film as a woman with supernatural abilities who is forced to go on the run. It sounds precisely like the kind of female-focused action vehicle that audiences are hungry to see.
Fast Color premiered at the 2018 SXSW Film Festival and is currently seeking U.S. distribution.
4. First Match
Netflix's emotional First Match follows Monique (Elvire Emanuelle), a Brooklyn high schooler who is preparing for her first co-ed wrestling match.
5. Half The Picture
Half the Picture premiered at this year's Sundance Film Festival, and focuses on the lack of women who work behind the camera in the film industry.
Half the Picture is expected to be released later this year.
6. Breaking In
There is nothing more inspiring than a mom who is ready to fight anyone and anything that will harm her children. Gabrielle Union stars in Breaking In, a thriller in which she takes down dangerous villains in order to save her kids.
See it in theaters on May 11.
7. On Her Shoulders
The documentary On Her Shoulders tells the story of Nadia Murad, a survivor of the Northern Iraq genocide and an ISIS attempt to be forced into sexual slavery. After these traumatic events, Murad made it a mission to become a public figure and speak about the dangers women face in her society.
On Her Shoulders is in select theaters.
8. Kusama Infinity
Yayoi Kusama is known for her provocative art, and the documentary Kusama Infinity follows her influential career in contemporary art and feminism.
Kusama Infinity will be released on Sept. 7.
9. Proud Mary
Taraji P. Henson plays a hit woman for the Boston mob in this thriller. Seeing a Black woman take down bad guy after bad guy is as inspirational as it gets.
Watch it on YouTube or buy it on DVD.
This is the year to bring more diverse stories of women to the forefront, so do your part by watching and celebrating women of color through film.