Michelle Wolf Compared Ivanka To Tampons & 8 Other Unexpected Jokes She Made About Women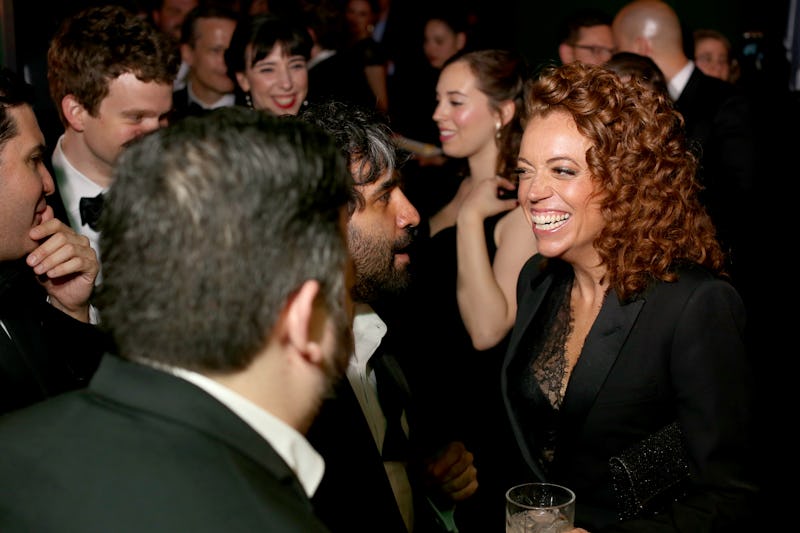 Tasos Katopodis/Getty Images Entertainment/Getty Images
On Saturday night, comedian Michelle Wolf hosted the annual White House Correspondents' Dinner. During her monologue, a tradition that offers a chance to skewer politicians and media figures alike, Wolf took particular care to roast all the women orbiting President Trump — mercilessly eviscerating them with punchlines about their work to support the administration. Wolf's jokes about women around Trump did attract some ire, particularly those about White House Press Secretary Sarah Huckabee Sanders, but her scope of attack was much wider than public relations-related individuals.
Separately, Wolf joked about not only Sanders, but also Kellyanne Conway, Ivanka Trump and Ann Coulter, to name a few. And while much of her humor centered on individual people, Wolf noted right off that making fun was quite literally why she was there. "And just a reminder to everyone, I'm here to make jokes," she said at the beginning of her monologue. "I have no agenda. I'm not trying to get anything accomplished. So everyone that's here from Congress, you should feel right at home."
While some of her riffs were ultimately controversial, Wolf did scorch widely and relatively evenly. The Trump administration, Congress, and the media were all targets of her comedic observations. That being said, she made sure to pay attention to the women who surround the president. Here's a list of some she roasted, and how.