These Super Light Moisturisers Are Perfect To Help You Avoid Summer Skin Irritation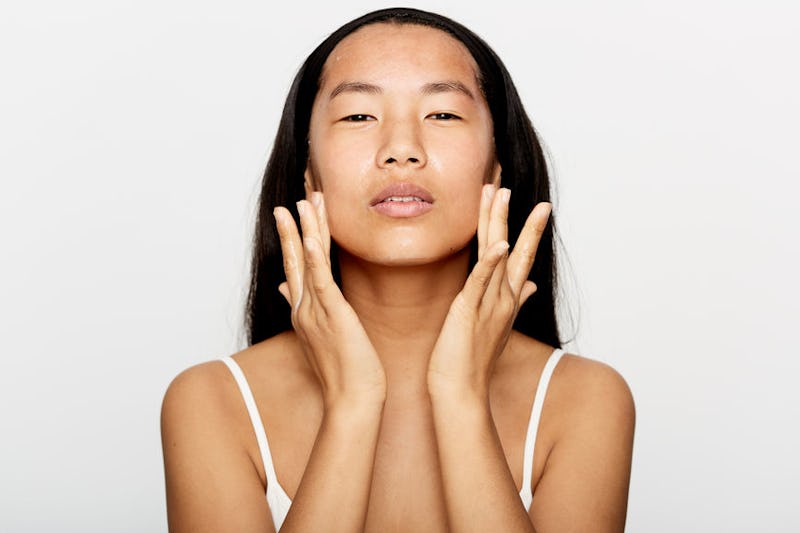 Leandro Crespi/Stocksy
Hands up if you just can't deal with this heatwave. Me neither. In the midst of all that fun in the sun (or lying down with a fan blasting in your face in my case), it's all too easy for your skincare regime to go out the window. But finding a lightweight moisturiser for the summer that works for sensitive skin isn't as much of a challenge as you may have thought.
Honestly, it's so important to keep your face and body hydrated in hot weather. Think about the things you do during the summer. I mean, the constant air con can leave your skin feeling as dry as a desert. Then there's sun damage to think about too. And although slathering yourself in sun cream is super important, most sun protection products unfortunately don't have the same nourishing effects as a good old moisturiser. Luckily, skincare brands have caught onto this desire for a summer-friendly moisturiser.
Fortunately, it's not just the really expensive high-end companies that are creating lightweight and non-irritating formulas. Neutrogena, Vaseline, and everyone's favourite, Glossier, have all released moisturisers that are barely noticeable on your (probably sweaty) skin. With plenty of options for the face and body, you'll be drowning in hydration in no time. Check out the list below.