9 Low Energy Dog Breeds That Like Lazy Sundays Just As Much As You Do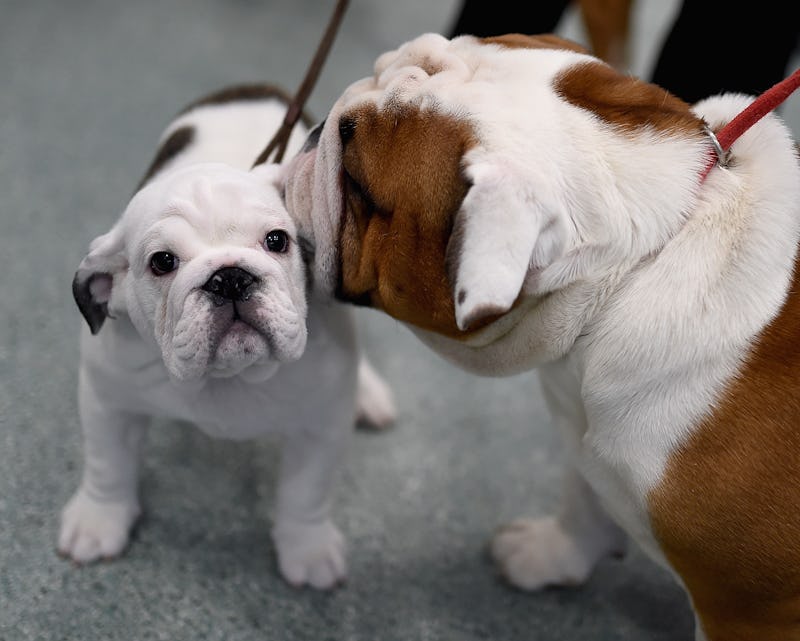 Jamie McCarthy/Getty Images Entertainment/Getty Images
The term 'lazy' might have a negative connotation for some, but to my mind, deliberately doing nothing at regular intervals is key to any sound self-care strategy. Add a dog to the mix, and life is nothing short of complete. And Sundays, that special day before the weekly whirlwind starts anew, is the perfect time to catch up on zzz's, rest, and lounge around with your furry best friend. And while some of you might reserve the weekends for outdoor adventures, for the Netflix marathoners among you, matching up your activity level with your pup's needs is actually really important. Because while all dogs need regular exercise, some dogs don't flinch at scaling a mountain (or maybe a hill) with their human. Other low energy dog breeds will like lazy Sundays just as much as you do.
"Although breed can play a role in dictating energy level, this definitely can vary by the individual pet," Dr. Carly Fox, Staff Doctor at NYC's Animal Medical Center (AMC) tells Bustle by email. "That being said, there are certain breeds that historically have a higher or lower energy level. Every dog needs routine exercise, but if you can't commit to three walks a day, a low energy breed is something you can consider."
If you're ready to adopt a dog, and wonder which breeds might be the best fit for your mellow lifestyle, here are 9 dog breeds that love to lounge and snooze.