9 Memoirs About Real Women With Unusual Careers — From Midwives To Morticians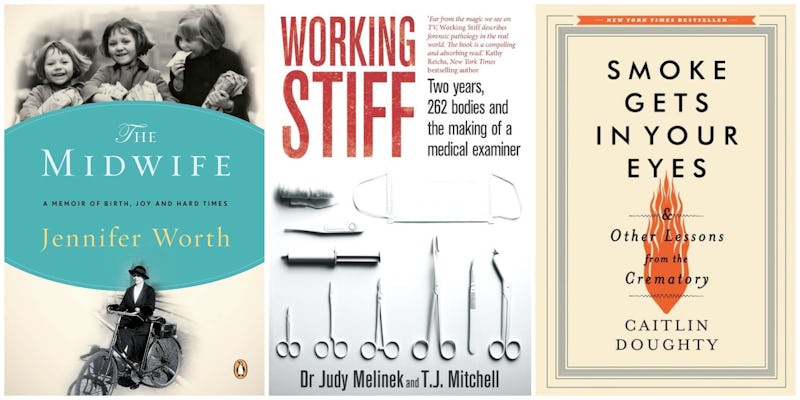 What do you want to be when you grow up? I've personally been trying to answer that question since I was a little kid. But here's one thing I have learned: There are more options than your typical nine-to-five office job, and these nonfiction books about unconventional career paths might just inspire you to explore a few of them.
Have you ever wondered about the daily life of a mortician? Are you curious about what it's really like to be a 911 operator? Do you daydream of becoming a secret agent for the CIA? Or maybe you just want to know what it's like being a female ship captain? Each of these books will give you a fascinating, behind-the-scenes glimpse at these less-talked-about career paths. Whether you're shopping for a new career for yourself, or you just want to get a peek at another world, these memoirs will open your eyes to worlds you didn't even realize existed. Maybe they'll make you thankful for the job you have, or maybe they'll even give you some ideas about a different direction you could go with your life.
No matter what your current work life is like, clock in to a whole new career with one of these nine memoirs: