9 Mental Tricks That Can Totally Help When You're Feeling Sad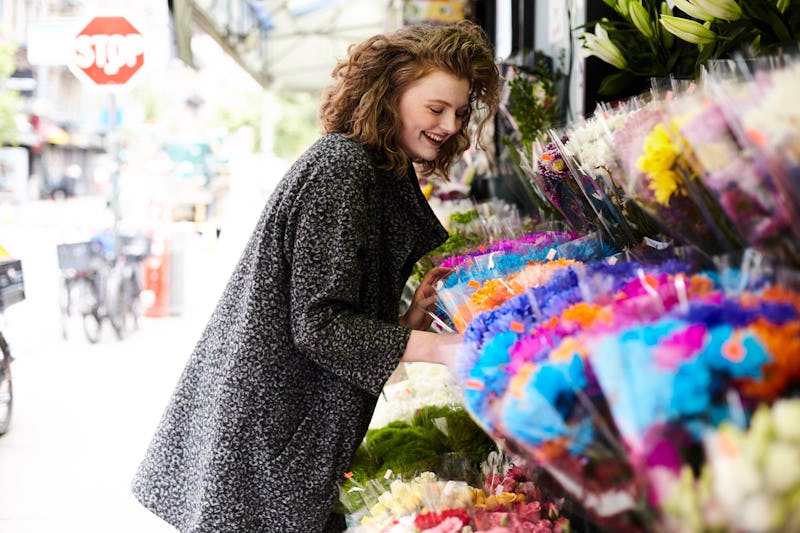 Hannah Burton/Bustle
Feeling sad about a situation is no fun, but the last thing you may want is for those negative feelings to stick around longer than you'd like them to. Getting upset is part of life, but if you don't want to dwell or get into a funk, you can try out some mental tricks for how to be less sad when the feeling is sticking around. This doesn't mean you should ignore your emotions or bury them deep. Instead, it means you can take the necessary, healthy steps to compartmentalize a situation and not allow it to make things more difficult.
"Most people have more control over feelings of sadness than they acknowledge," Dr. Nikole Benders-Hadi, a psychiatrist with Doctor on Demand, tells Bustle. "By harnessing more control over your thoughts, feelings and actions, then acknowledging how all these are connected, you can make all the difference in the world in how you perceive difficult times. Choose to think positively, remember who you are and what your priorities are, and think about how external factors trigger you — both positively and negatively."
However, if you notice that this sadness persists, and is affecting your daily life, it may be a good idea to talk with a loved one or possibly a professional about depression. These tips may help when sadness is situational, but if the feeling remains long past a situation is over, it may be time to talk to someone you trust about how to best help your mental health.
Unfortunately, we can't wish wish away uncomfortable feelings, but we can learn to manage them so they can go away faster. Here are nine mental tricks experts say can help you move past something making you sad more quickly.