9 People Tell Us The Reasons They Love Their Birth Control Beyond Contraception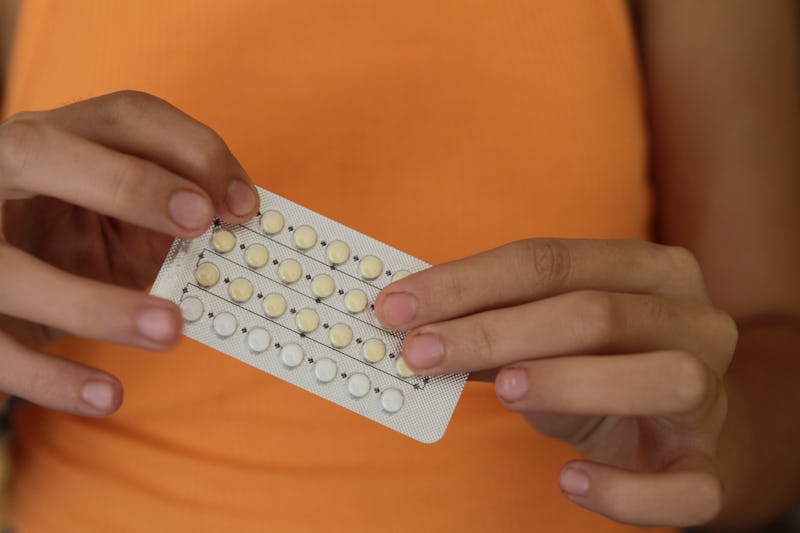 Isabel Pavia/Moment/Getty Images
Birth control is a powerful tool apart from its ability to prevent pregnancy; it can also treat health issues and help people feel more in control of their reproductive health. More than 99% of all female-identifying people in the U.S. between the ages of 15 and 44 who have ever had sex have used some method of birth control, according to the Guttmacher Institute. The Pill is one of the most popular methods; data by the National Center for Health Statistics shows that it's currently used by 15.9% of women and girls. However, with the development of multiple birth control options over the decades, from intra-uterine devices (IUDs) to implants, patches, and shots, people have discovered a wide range of reasons to be grateful for birth control.
Various birth control methods can be beneficial for health conditions. The hormonal birth control pill, for instance, is one of the main methods used to control the symptoms of polycystic ovary syndrome (PCOS), a condition in which the ovaries develop cysts that occurs in one in 10 women, according to the Office of Women's Health. Contraceptives that stop periods, including the birth control implant, can also bring relief for people with endometriosis or painfully heavy periods. Birth control's utility goes well beyond contraception — and these nine people tell Bustle why they're thankful for it.
The right birth control can make a big difference to life — and our right to reproductive freedom has never been more important. Thanks, birth control.