9 Poems That Make Perfect Mantras For Your Next Meditation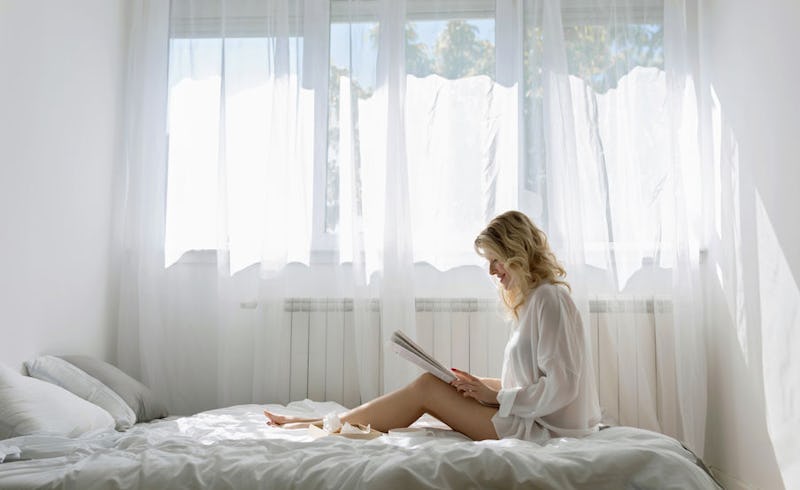 Lumina/Stocksy
Poetry has a unique and innate ability to slow down time and connect its readers to the fabric of life. So, it's only natural that poetry makes the perfect companion to any meditation practice. If you've been looking to add a new dimension to your meditation ritual, you might consider reading a poem at the start or end of your next session.
Poetry, like meditation, is an opportunity to center yourself and look inward. Poems can be refreshing, they can be enlightening, and they can lead you towards new ways of thinking. Perhaps most importantly in this case, poems can also be grounding and soothing and might just help you deal with anxiety.
Reading poetry is a wonderful way to invite your mind to relax and expand as you settle into your meditation practice. It can also be a lovely way to end any meditation practice as you come back into the world.
Here are nine calming and introspective poems to incorporate into your meditation practice. No matter where you choose to find a moment of peace, my hope that there is a poem on here that will speak to you. Sit in these poems. Let your brain turn them over. See where they take you.