Poems About ED (& Recovery) To Consider This Week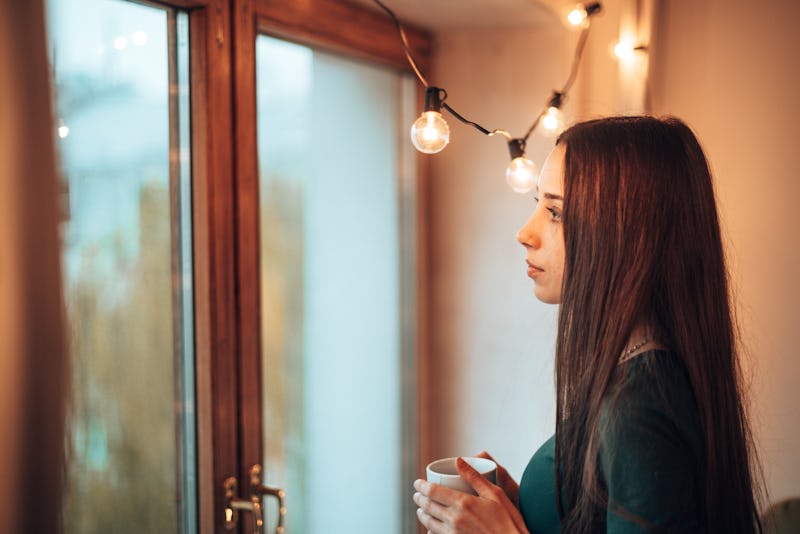 franckreporter/E+/Getty Images
If you're me, National Eating Disorder Awareness Week you doing some serious thinking about the role eating disorders have played in your life. OK, even if you haven't struggled with food yourself, odds are you know someone who has. Is anyone surprised by the stats? Twenty million women will have an eating disorder in their lifetimes, as will 10 million men, according to the National Eating Disorders Association.
Still, as important as it is to acknowledge the very real complexity of the subject, it's no secret that many find reading about eating disorders triggering, especially for folks in recovery. I'm definitely not advocating for putting yourself in a problematic psychological headspace, but if you want to read about eating disorders in a less immersive way, turning to poetry may be a good option. Even though some of these poems are longer than most (and maybe more immersive than some you've read before), they don't demand the same sustained empathetic response that fiction or memoir does. (FYI: no science behind that, just one reader's report. #ScienceCatchUp)
What I love most about poems that address eating disorders is their willingness to deal in the metaphorical. After all, eating disorders are highly symbolic — food is so rarely what's at stake. These nine poems get it.