9 Quotes That Prove 'The Death Of Truth' Is The Book Everyone Should Read In The Trump Era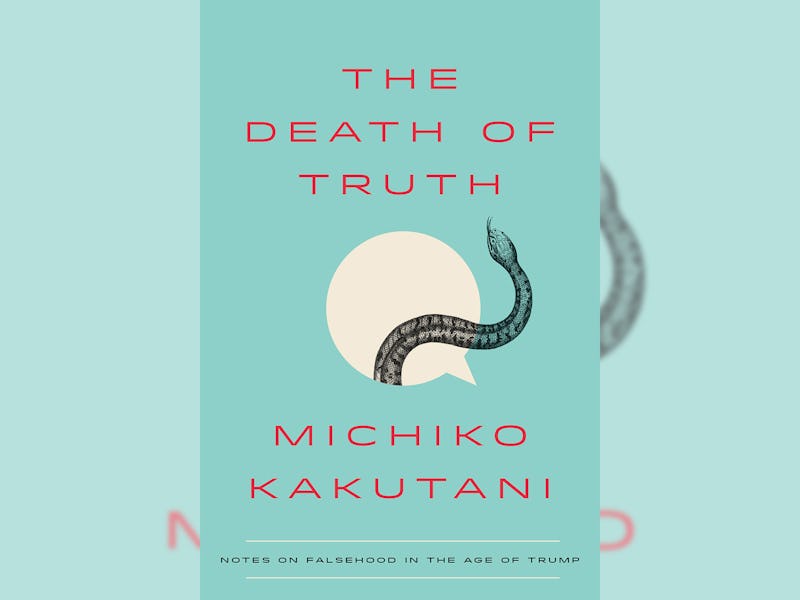 In a world where the president of the United States frequently lies to the American public, and where "alternative facts" are often treated as seriously as the truth, how are Americans supposed to protect and defend their democracy? The answer isn't simple, but a piece of it lies in Michiko Kakutani's debut, The Death of Truth. If you haven't picked up this essential book yet, these quotes from The Death of Truth will inspire you to read it as soon as possible.
For over three decades, Michiko Kakutani was one of the most influential book critics in the United States. As the former chief book critic for the New York Times, she had a reputation for making, and sometimes breaking, the literary careers of iconic writers including Zadie Smith, Jonathan Franzen, and George Sanders. But, following the election of Donald Trump in 2016, the esteemed critic decided to take a break from writing about other's books in order to write one of her own.
The Death of Truth: Notes on Falsehood in the Age of Trump is Kakutani's debut, and to say it's a doozy would be an understatement. A biting critique of the current administration that features dozens of literary quotes and historical facts, it examines Trump's "assault on language" and its degrading effects on America's democracy.
The Death of Truth: Notes on Falsehood in the Age of Trump, $14, Amazon
The Death of Truth is certainly worth reading in its entirety, but in case you need little more convincing, here are nine quotes from this important book that will inspire you to pick up your own copy.