9 Reasons Why Jake & Peyton From 'One Tree Hill' Were Definitely Meant To Be Together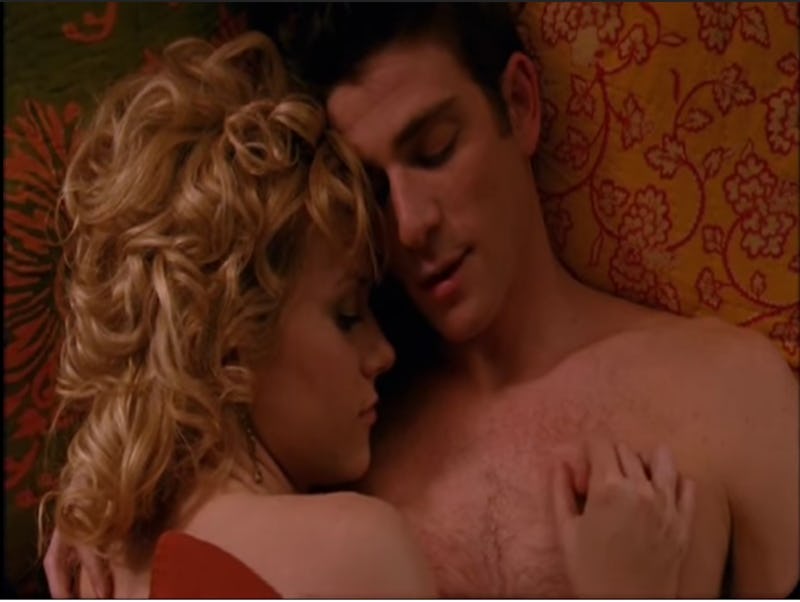 CW via YouTube
Even seven years after One Tree Hill wrapped up its ninth and final season, the debate about which characters should have ended up together still rages on. And while all fans know that Nathan and Haley deserve to be happy forever and always, and some Lucas fans still wish that he and Brooke rode off into the sunset together, I have a more controversial stance: Peyton and Jake should have ended up together on One Tree Hill.
For those who don't remember, Jake — played adorably by Bryan Greenberg — was one of Nathan and Lucas' friends and teammates, and a single father of a precious baby girl, Jenny. He also had one of the show's most heartbreaking on-and-off relationships, with Peyton, as he kept having to run away from Tree Hill with his baby girl, in order to avoid his ex, Nikki, gaining primary custody of the daughter that she abandoned not long after her birth. And yet, despite all of the obstacles in their way — not to mention the various state lines that kept them apart — Jake and Peyton were worthy of true OTP status.
Even Hilarie Burton, who played Peyton for six years on the show, still wishes that Jake would have been her knight in shining armor, reminiscing about the relationship on Twitter, after Greenberg posted a #TBT still of Jake in jail. "I'm still upset he never came back for Peyton," she wrote, to which Greenberg responded, "He did that one time in the rain from out of nowhere:)"
(Truly, that moment has been burned into the brains of Tree Hill fans for years.)
If that isn't enough to convince you to hop on board the Jeyton train, well, I still have plenty other reasons why Peyton's true love was the dorky dreamboat of a single father she dated in high school.