9 Rom-Coms With Plus-Size Leads Prove Rebel Wilson's Claims About Her New Movie So Wrong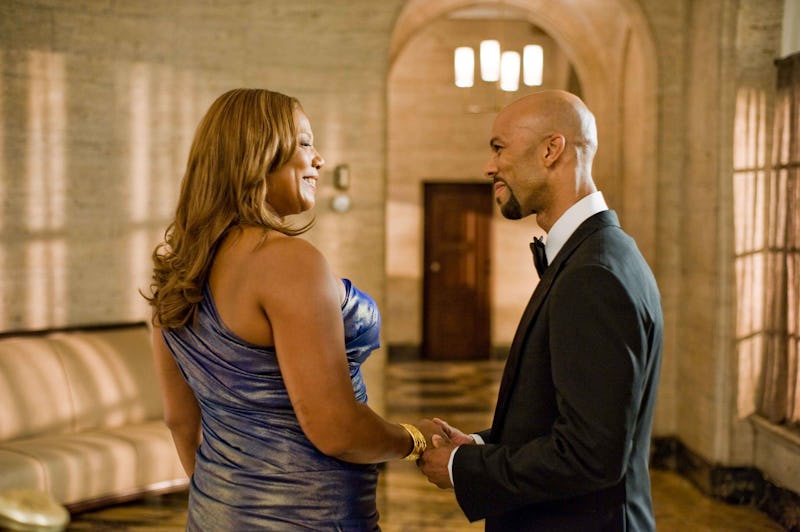 Fox Searchlight
Recently, Rebel Wilson told Ellen Degeneres on the host's talk show that she is "proud to be the first-ever plus-sized girl to be the star of a romantic comedy," referring to her upcoming film, Isn't It Romantic. Yet Wilson's statement wasn't actually correct, and so afterwards, many people took to social media to set the record straight about Wilson's misguided comments, pointing out all the full-figured actors who've led rom-coms before her. And as this substantial list of rom-coms starring plus size women show, Wilson was way off in her claim.
It's true, of course, that Hollywood rarely casts plus-size women in major roles, and the ones that do get to be in movies tend to be used as comedic relief or are placed among a group of straight-size women, like Melissa McCarthy in Bridesmaids and Wilson in Pitch Perfect. That said, there are rom-coms with plus-size women in leading roles, even if these movies haven't always been the best in their portrayals of their main characters. Often, these women are shown as the "second choice" love interest, like in Just Wright, or they're depicted battling self-esteem issues and facing ridicule like in Phat Girlz or Trainwreck.
There absolutely needs to be more major Hollywood rom-coms portraying plus size actors in ways that aren't insulting and demeaning, and perhaps Wilson's Isn't It Romantic will be a step in the right direction. But regardless of whether that movie succeeds in this or not, it's worth revisiting the many other rom-coms starring plus-size leading ladies that came first.
1. Just Wright
Physical therapist Leslie Wright (Queen Latifah) lands her dream job when she has to take care of basketball player Scott McKnight (Common). All goes well until Leslie finds that she is falling in love with him, despite his recent breakup with her god-sister Morgan (Paula Patton).
2. You Can't Fight Christmas
At Christmastime, struggling businessman Edmund (Andra Fuller) meets decorator Leslie Major (Brely Evans), and they soon fall in love.
3. Last Holiday
Queen Latifah plays a woman who discovers she is terminally ill and as her last hurrah, withdraws all her savings and goes traveling for three weeks. During her time away, she realizes that while her new adventure is everything she's ever wanted, she's still missing her longtime crush Sean Matthews (LL Cool J).
4. Phat Girlz
Mo'Nique plays a fashion designer struggling to find financial backers for her plus size clothing line. Yet when she meets the man of her dreams, everything changes.
5. Trainwreck
Amy (Amy Schumer) has had no desire for monogamy ever since her parents got divorced, but her idea changes when she meets a kind man named Aaron (Bill Hader).
6. Alfie
Alfie (Michael Caine) struggles to get his act together when it comes to women. After much contemplation, he decides to settle down and marry Ruby (Shelley Winters).
7. BabyCakes
Babycakes follows the relationship of city girl Grace (Ricky Lake) and the train conductor named Rob (Craig Eric Sheffer) who she is deeply in love with.
You can stream the entire movie on YouTube.
8. Beauty Shop
Beauty Shop follows widowed hairstylist Gina Norris (Queen Latifah) in her journey to open up her own salon. During the process, she finds love once again with an electrician named Joe (Djimon Hounsou).
9. Muriel's Wedding
Muriel Heslop (Toni Collette) wants nothing more than to get married, but she's never been on a date. Ostracized by her friends, Muriel makes a new pal named Rhonda Epinstalk (Rachel Griffiths), and the two move from their small Australian town to the city of Sydney. Muriel believes that if she changes locations and her name, she may finally find her true love.
It's frustrating that there is even a debate about who is "first" to be a plus size love interest, because really, there should be an immense amount of films with plus-size protagonists. But, for now, knowing the above rom-coms deserve our attention, and are reason to hope that more movies featuring women of all sizes taking center stage come soon.