9 Times Trump Ignored Science Since Inauguration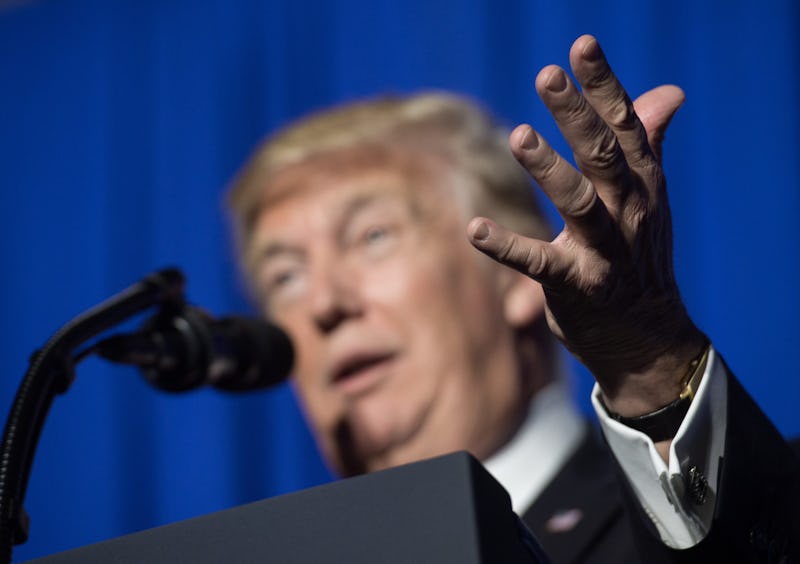 NICHOLAS KAMM/AFP/Getty Images
We're only in the first week of a reality TV star serving as president of the United States, and Donald Trump already disregarded science at least nine times — and it hasn't even been seven days since the inauguration.
Keep in mind he has yet to pass a law and only given one interview, and yet science and facts are already out the window. That could be just the beginning of a very scary pattern.
Trump's biggest obsession still seems to be the size of his inauguration crowd, and while photography may be more of an art than a science, it still gives you a pretty good idea as to how he feels about facts. Side-by-side comparisons show Barack Obama's 2008 crowd to win by a huge margin, but forget proof! Alternative facts for everyone, as Kellyanne Conway would have you believe.
In an interview with ABC's David Muir Wednesday night, Trump continued to obsess about it. "They say I had the biggest crowd in the history of inaugural speeches. I'm honored by that," Trump said in one of several asides about the numbers. Muir even asked him when he'd stop focusing on it. "When does all of that matter just a little less?" Muir asked. "When do you let it roll off your back now that you're the president?"
But of all the science and facts that Trump has ignored in these first days, that is probably the most harmless. Here are nine times that Trump has totally disregarded science since moving into the White House.