9 Little Signs You Carried Baggage Over To Your Current Relationship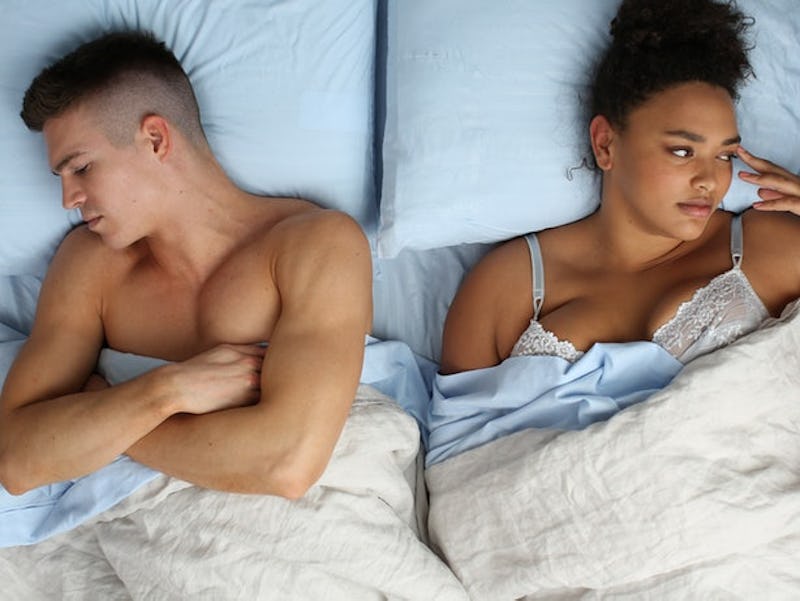 Ashley Batz for Bustle
When it comes past relationship baggage, most of us have something that we're carrying around with us. If you've had a difficult or traumatic relationship in the past, or even just a bad breakup, it's easy to carry issues from one relationship into the next.
"Having emotional baggage definitely affects the way we behave in future relationships if we don't get rid of it," life coach Tiffany Toombs tells Bustle. The trick is to know when your baggage is influencing your actions, so you can keep it from having a negative impact on your relationship.
So the first step is recognizing that you've carried baggage from your last relationship into the next one. Some of the time, that may be obvious — like if you've always been cheated on in the past and you become paranoid about a new partner cheating on you. But often, baggage doesn't make itself that easy to spot. You may have a slight overreaction here, a misunderstanding there, or maybe just a worry or sense of dread that you have trouble placing.
But it's important to remember that everybody has issues they're dealing with. As long as you can identify them and start to work at resolving them, you should be able to carry on just fine. So here are the signs you need to look out for, according to experts.