9 Signs You Have a Toxic Partner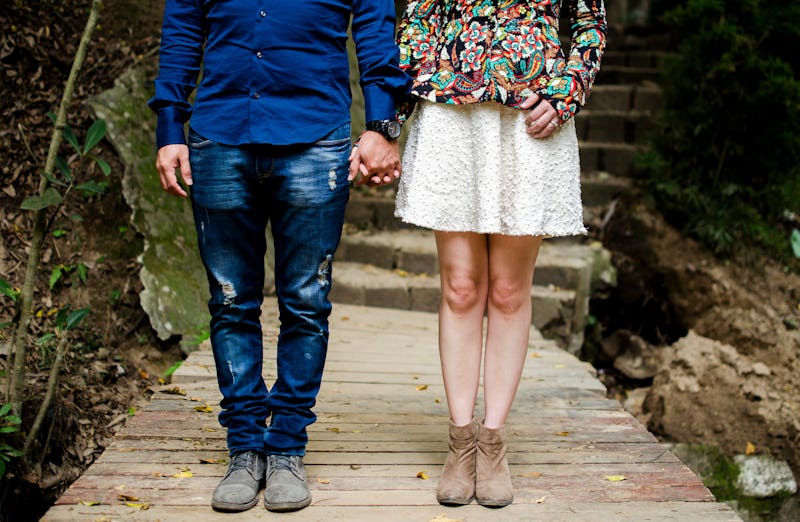 Since I was young, I truly believed I was destined to find someone whom I could share my life's passions with — my soulmate, if you will. I never imagined myself with a toxic partner, and yet, the situation happened to me more than once. From a high school courtship that turned sour to my current relationship that just needed a few tweaks, it seemed each relationship I was in had issues. Relationships, as a whole, are never easy, of course. They take a lot of work and both partners need to be willing to put in the effort. But being in a toxic relationship can bring things to a whole other level. It can drain your emotions, make you second-guess yourself, and prevent you from growing. All in all, toxic relationships can be detrimental not only for your relationship, but for your wellness as well.
To help bring some knowledge to the table, I talked with couples' consultant and coach Lesli Doares and licensed professional counselor at Portland-based Lifekey Counseling Jeremy McAllister.
"'Toxic' is relative perception. In fact, it may be less about having a 'toxic partner' and more about conflicting survival strategies in the wake of broken or inconsistent childhood relationships," McAllister tells Bustle in an email. "When someone applies opposing strategies, it feels abusive. We have these two basic common extremes in attachment: one side clings and protests while the other withdraws and disengages, and these two attachment styles are like magnets to one another — sometimes intensely drawn, other times repulsed and polarized."
Here are nine signs you may be dating a toxic person.