9 Signs You Have Sleep Apnea & May Not Realize It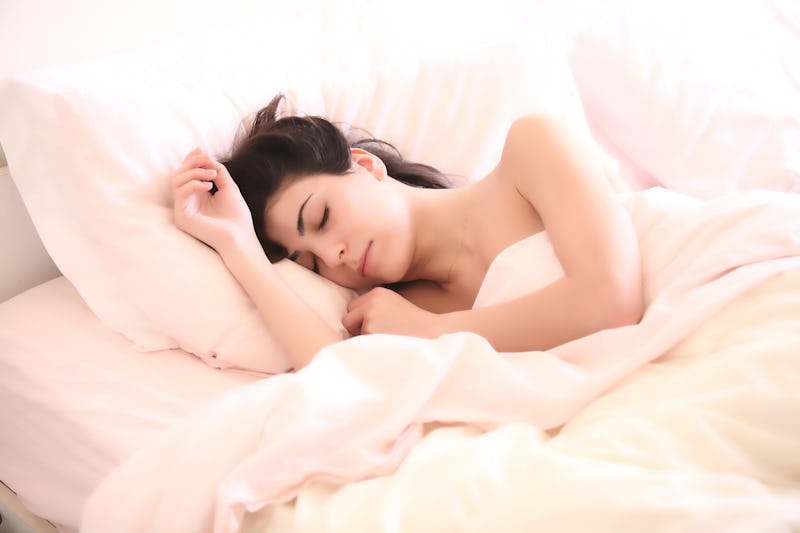 Pixabay
If you're someone who is constantly tired, you may blame your diet, your busy schedule, or some weird illness, but it might actually be coming from something much more straightforward. If you're sleeping normal hours every night but not feeling rested, you may be exhibiting some signs you have sleep apnea and not even realize it. Sleep apnea is a common disorder in which you have one or more pauses in breathing or shallow breaths while you sleep, according to the National Institutes of Health. These breathing pauses can last from a few seconds to minutes, and they may occur 30 times or more an hour.
"The persistent awakenings to breath decreases sleep quality, which increases the drive for sleep in the daytime and at night," says Dr. Robert Oexman, Director of The Sleep to Live Institute, over email. "This causes the person suffering from sleep apnea to be chronically sleepy during the day."
There are two types of sleep apnea, central sleep apnea and obstructive sleep apnea. The former is less common and occurs when your brain does not signal the body to begin respiration, says Oexman. Obstructive sleep apnea is the most common, and unlike central sleep apnea, your brain makes an effort to breath, but the air passage has collapsed due to a decrease in muscle tone as you sleep, especially during REM sleep.
It's not always obvious when you have sleep apnea and it can often go undiagnosed, so it can be useful to notice any subtle symptoms you have the disorder. If you recognize any of these signs, it's best to see a doctor who can give you a proper diagnose. Here are nine signs you might have sleep apnea and not even realize it.