9 Signs It's Not IBS, It's Your Daily Habits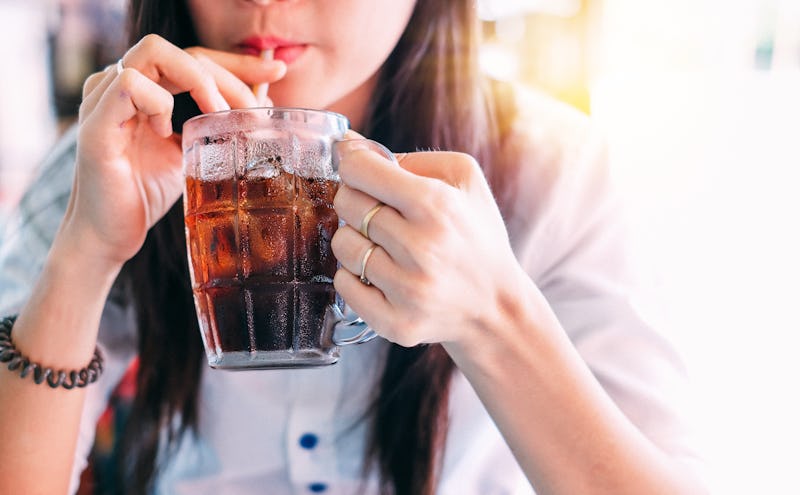 Shutterstock
If you've been experiencing serious problems with your digestion lately you might wonder if you have irritable bowel syndrome, or IBS. This, experts tell Bustle, is a serious diagnosis, but it's also easily confused for other disorders — and the symptoms can be caused by lifestyle habits or changes, rather than an underlying conditions. The signs your stomach issues aren't IBS can be sussed out with a doctor's help.
"IBS is a functional disorder of the digestive tract that is characterized by abdominal pain with an associated change in bowel habit (either diarrhea or constipation)," gastroenterologist Dr. Peyton Berookim, the founder of Westwood Wellness, tells Bustle. If that's what you've been feeling, though, there are many other things that may be causing it.
The symptoms of IBS can be far-ranging. Dr. Mahmoud Ghannoum, director of the Center for Medical Mycology at Case Western Reserve University and author of Total Gut Balance, tells Bustle that they can include "abdominal pain, bloating and feeling of abdominal distention and passage of mucus," and in severe cases the feelings can be continuous for over three months at a time. However, he points out that other medical conditions like functional dyspepsia, noncardiac chest pain, and functional anorectal pain can have the same abdominal symptoms, so if your symptoms do have a medical cause, IBS might not be the reason. And experts explain that the answer may not be medical at all: it could be your lifestyle. Here are nine lifestyle habits that can give you IBS-like symptoms.