9 Signs You're Happier Single Than In A Relationship — And Why That's Perfectly Fine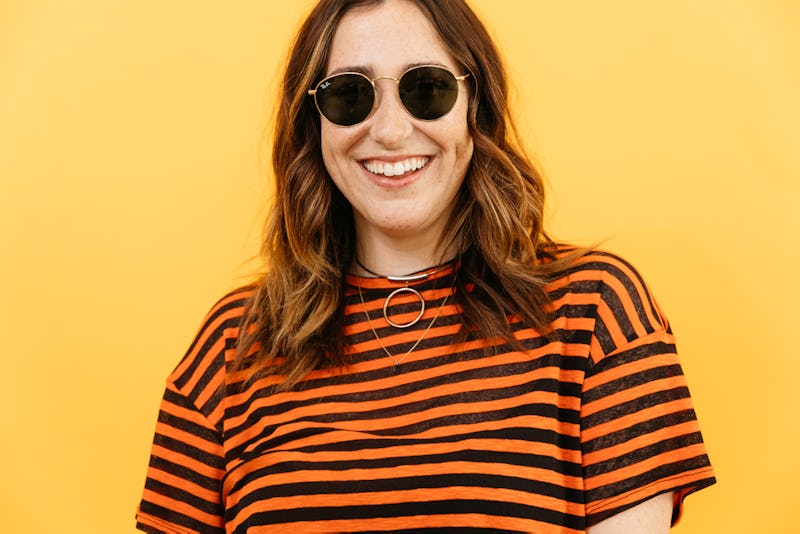 Ashley Batz/Bustle
Whether you've tried coupling up and realized you prefer your own company, are recovering from a breakup and need some time to regroup and date yourself, or have dated here and there and haven't found "The One," there are so many reasons why people choose to stay single.
In fact, several studies show that there are more singles today than ever before. According to 2017 data from the Pew Research Center, 61 percent of American people under 35 choose to be single. But while pop culture would have you believing that everyone who's single is out there looking for a life partner, plenty of people have other priorities. In a recent Bustle survey, 60 percent of people who said they are single and not dating also said they're currently prioritizing self-care.
Society tends to treat being single as a "phase," but for some, it's a life choice — and a valid one at that. "Some people are genuinely happier single than in a relationship, and that can be normal and healthy," Antonia Hall, psychologist, relationship expert, and author of the Sexy Little Guide books, tells Bustle. "For some people, being single allows life to feel full and satisfying as it is." She also stresses that just because you're single, it doesn't mean that you have to be lonely or unfulfilled.
"The beauty of life is that there is no one-size-fits-all answer, and as long as life is filled with activities that bring you genuine contentment, you're doing it right," Hall says.
If you're not totally sure where you stand, here are some telltale signs you're happier being single than in a relationship, according to experts.