These Stats On Women Running For Office In 2018 Will Get You Fired Up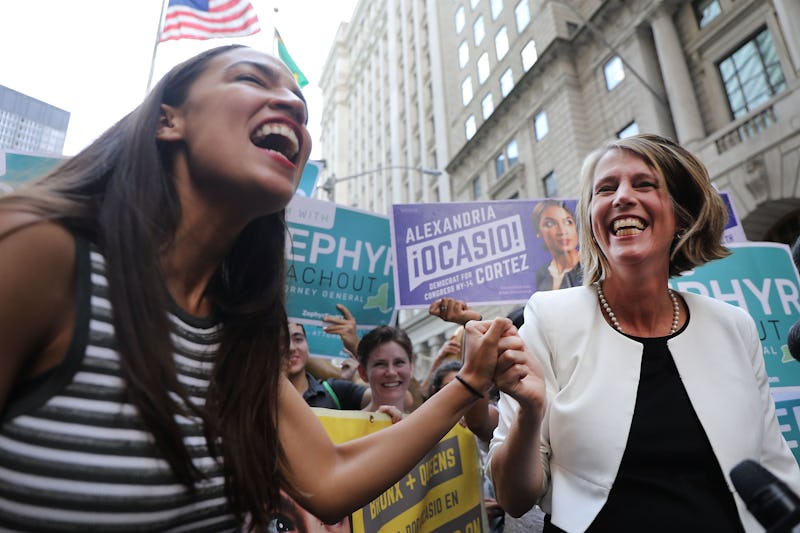 Spencer Platt/Getty Images News/Getty Images
Sometimes political trends are fuzzy and difficult to notice or interpret — and sometimes they're entirely clear. One of the defining trends of 2018's upcoming elections falls into the latter category: more women are running for public office than ever before, and so far, it looks like their efforts might be working. If you look through the stats about women running for office in 2018, there's lots of cause for optimism.
Studies so far have noted that more women running for office won't necessarily translate to more women winning their races: for example, 37 women running for the House as Democrats won primaries in districts that are "solid Republican" — meaning that they will be unlikely to win in the general election in November, CNN reported. Even that, though, isn't reason to lose heart — after all, Democratic candidates have put up some impressive showings in several recent races that would have been a sure thing for the GOP in the past.
In short, the midterms are almost certain to offer many surprises — but based on the current field, it wouldn't be too surprising if 2018 launched the most women into elected office that the country has ever seen.