9 Supportive Bras That Help Relieve Back Pain, According To An Expert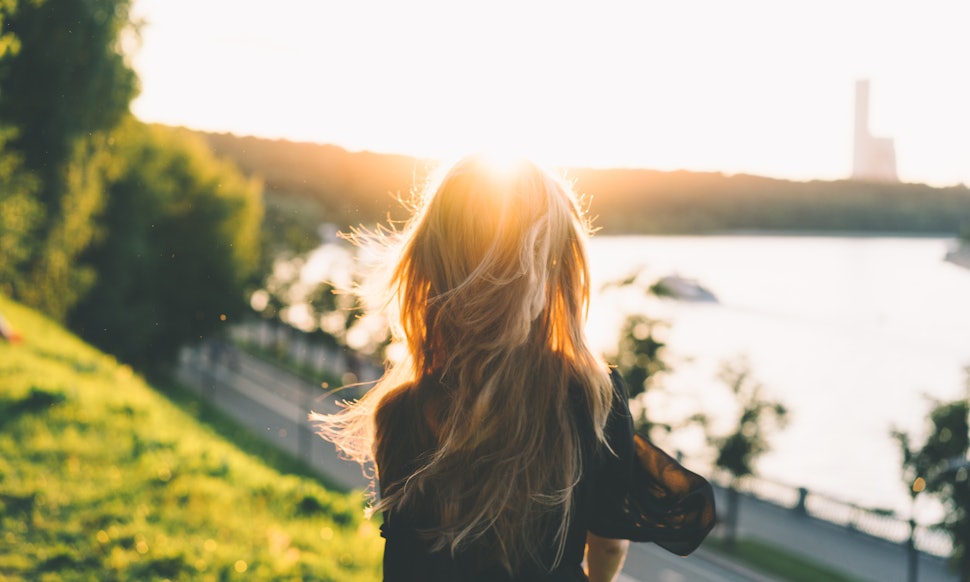 Arkady Lifshits/Unsplash
I love my boobs. They function as pillows, flotation devices, cell phone holders, and (hopefully in the future), feeding apparatuses. That being said, you should never put up with pain because of them. Supportive bras that can help relieve back pain are a real and attainable thing — and with just a little research and a few clicks of your mouse, you could get one sent straight to your door.
To help me in my quest for bras that actually support your back and shoulders, I got in touch with Hillary Settle, VP of E-Commerce Marketing at Brayola. "The average D-cup [breasts weigh] anywhere between 15-23 pounds," Settle tells Bustle. "That's a lot of weight to be carrying on your back, which unfortunately leads to back pain if the weight isn't properly supported."
And, while you might be thinking something like, "Yeah, it hurts, but I can make it through the day," it's worth remembering that unsupportive bras actually come with some risks: "The most common long-term risk is body imbalance, like poor posture," says Settle. "It also causes lower back pain, upper back pain, [and] pinched nerves." Never fear, though: Settle was able to provide me with the best supportive features and a few solid brand recommendations for supportive bras that prevent back pain.