9 Possible Effects Of Eating Too Much Meat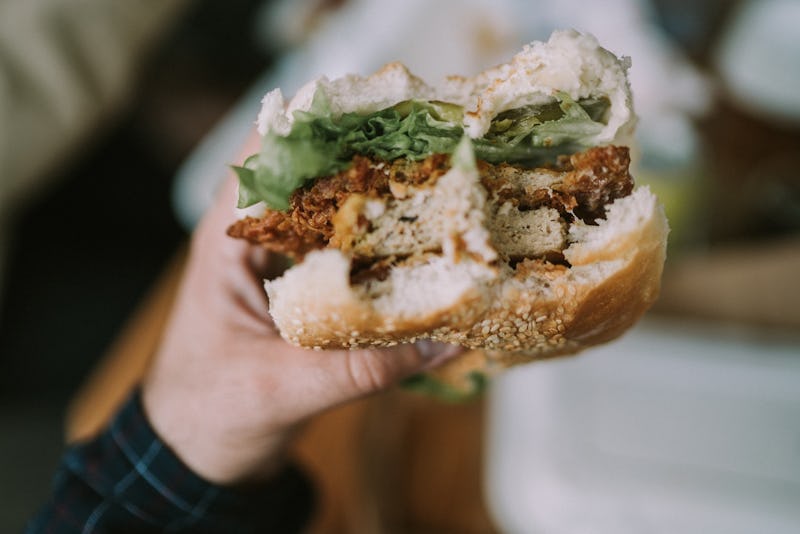 Pixabay
Most of us know that we're supposed to cut down on how much meat we include in our diet, but many of us don't know why. Eating cheeseburgers every day is obviously not the best for your waist line, but there are a number of other surprising effects of eating too much meat, many of which have greater effects than just affecting your weight. You don't necessarily have to cut out meat altogether to lessen these effects, but knowing what an overabundant intake of meat can do to your body meat encourage you to incorporate more Meatless Mondays into your life.
"I don't believe meat is bad for you, but it is more about the quantity and the quality of the meat that we consume," says Carrie Gabriel, MS, RDN over email. "In general, a portion of meat should be the size of the palm of your hand, which works out to around three ounces. However most people nowadays are not paying attention to the portions they consume, specifically at restaurants, where the portions are large and we tend to consume much more in a sitting than necessary."
To make sure you're keeping your health in check and not overdoing it with the roasted chicken or bowls of chili, pay attention to these nine surprising effects of eating too much meat.