9 Hacks For Reducing Travel Stress This Holiday Season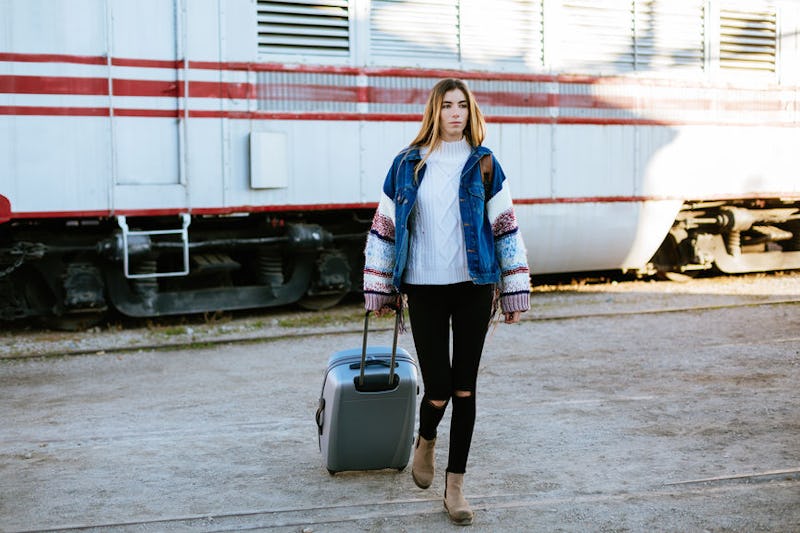 BONNINSTUDIO/Stocksy
Are you planning on traveling this holiday season? If your answer is "yes," you're not alone. In fact, you can be absolutely sure that you'll be joined by literally millions of other Americans on the roads, rails, and in planes. Last year, AAA estimated that a record 107.3 million Americans would be traveling 50 miles or more between December 23 and January 1. If the trend continues — and there's no reason to think it wouldn't — then holiday travel at the end of 2018 will likely be just as hectic.
While travel is stressful for many people no matter the time of year, holiday travel can be particularly stressful. First, there are the aforementioned crowds. Second, if you don't travel much but you're traveling for the holiday, you're more likely to be stressed by the unfamiliar situation. Third, if you do travel much, the holiday season is something of an "amateur hour," as you're surrounded by people who aren't as used to the flow of travel as you are. And, fourth, there's always the possibility that a delay will keep you from your loved ones, especially for those traveling on a tight schedule.
So if you're dreading traveling this holiday season, I don't blame you! I was traveling full-time for over five years, moving to a new country every three to nine months, and I always went home to Vermont for Thanksgiving — no matter where in the world I was living. It's safe to say that I have a lot of experience with travel stress in general and holiday travel stress in particular. Here are tips from Emily Brockway and Marc Escapa of Noken, a new travel service that curates balanced trips reducing holiday travel stress, along with some of my own, for reducing travel stress this holiday season. Good luck!