9 Trump Quotes About Comey That Shed Light On His Thoughts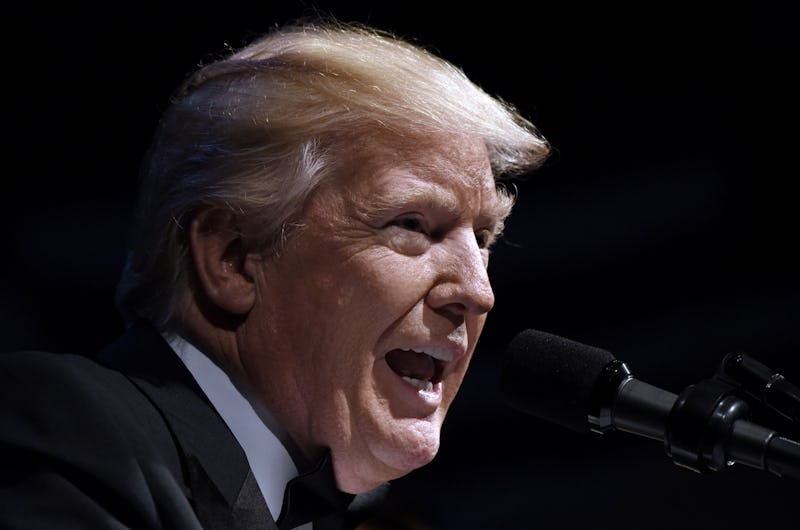 Pool/Getty Images News/Getty Images
On Thursday, former FBI director James Comey will testify before the Senate Intelligence Committee, breaking his silence since President Trump fired him. The transcript of his testimony confirms many reports surrounding his firing — including that Trump pressed Comey to pledge his loyalty — but what has Trump said so far? These nine Trump quotes about Comey explain his changing views on the man he fired.
Those watching should expect to learn even more about the president' take on the matter. True to form, Trump is slated to live-tweet Comey's testimony if he feels the need to respond, Washington Post reporter Robert Costa tweeted. "I'm told by two WH sources that Pres. Trump does not plan to put down Twitter on Thursday. May live tweet if he feels the need to respond," the journalist wrote on Tuesday.
But Trump's tweeting will have to take place between talks at a religious conference, though, since he's attending the Faith & Freedom Coalition and is supposed to give a speech at around the same time as Comey's hearing.
So tune in both on TV and Twitter Thursday for live coverage tomorrow at about 10 a.m. ET. But meanwhile, here's what Trump has said about the man to date.