9 Underrated Fetish Sex Toys That Are Actually Super Hot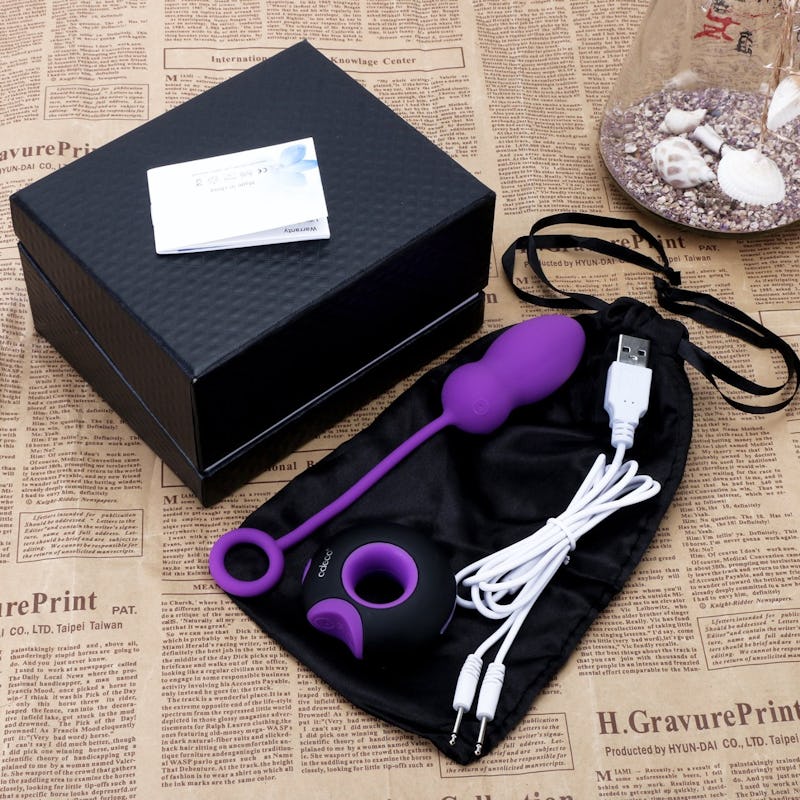 Amazon
It's one thing to have a standard vibrator, or even the world-famous Rabbit, in the bottom of your underwear drawer, but the world of sexual wellness has so much more to offer you. If you're in the market for fetish sex toys you haven't tried but really should, just know that you don't even have to step foot in a sex shop to check out some of the most innovative sex toys out there. The Internet is loaded with some of the most pleasurable yet underrated inventions — especially if you've got a specific "interest" that involves an extra tool or two.
Just like any industry, the sexual health and pleasure business needs to change along with the times in order to stay afloat. (We've come a long way from the first steam-powered vibrator invented in Victorian times, guys.) That means USB-rechargeable toys, sex swings you can hang in your home, discreet vibrators that sync up with your smartphone, and a deeper understanding of anatomy in order to deliver the most mind-shattering orgasms in history.
In fact, most people don't know this, but sex toys can actually receive awards, and only the most pleasurable and innovative ones make that prestigious list. So whether you're looking to upgrade your basic vibrator or just check out some of the technological advances in the sex and fetish category, take a look at these underrated winners.