9 Consequences The U.S. Will Face If Trump Leaves Paris Climate Accord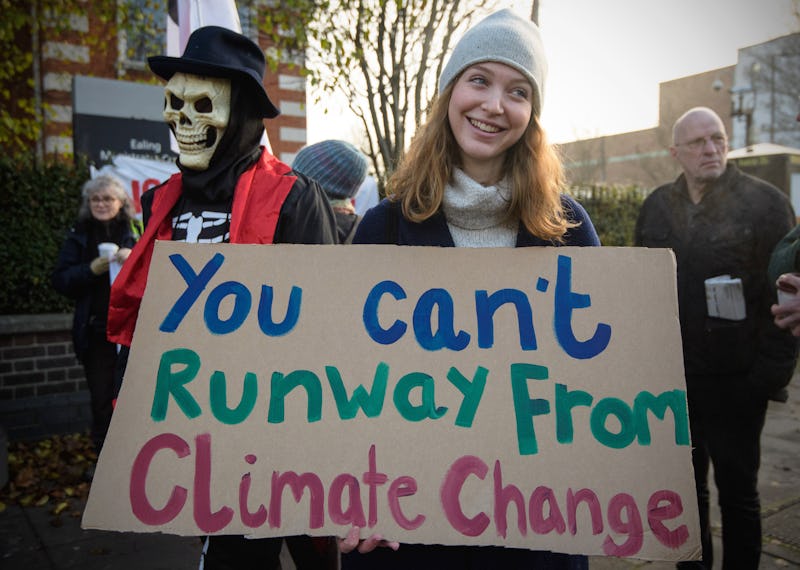 Carl Court/Getty Images News/Getty Images
As though it were the final episode of The Bachelor — or sure, The Apprentice — Trump has decided to announce his decision regarding the Paris climate agreement live on Thursday in the White House Rose Garden at 3 p.m. ET. Administration officials have told CNN and other news outlets that Trump is expected to withdraw from the international deal to reduce carbon emissions. That would be bad news for the planet in general, but there are at least nine unintended consequences the United States will face for leaving the Paris climate accord, as well.
Hopefully, the world can soldier on without the United States. China has already doubled down on its commitment in advance of Trump's announcement, according to the BBC. Premier Li Keqiang, while on a trip to Germany, told reporters Thursday that fighting climate change is good for China.
"China will continue to implement the promises made in the Paris accord. But of course we also hope to do this with the co-operation of others," he said.
The European Union is also set to recommit in a joint statement with the Chinese that will be released on Friday. Russia has promised to meet its emissions reductions too, but also noted that it would be less effective without "its key participants."
But don't let other countries' commitments placate you. Trump pulling out of the agreement would limit the agreement's effect; the United States emits a huge amount of carbon into the air. Thus here are just a few unintended consequences of Trump's potential decision to leave the accord.