9 Wedding Gift Ideas For The Fancy Couple Who Has It All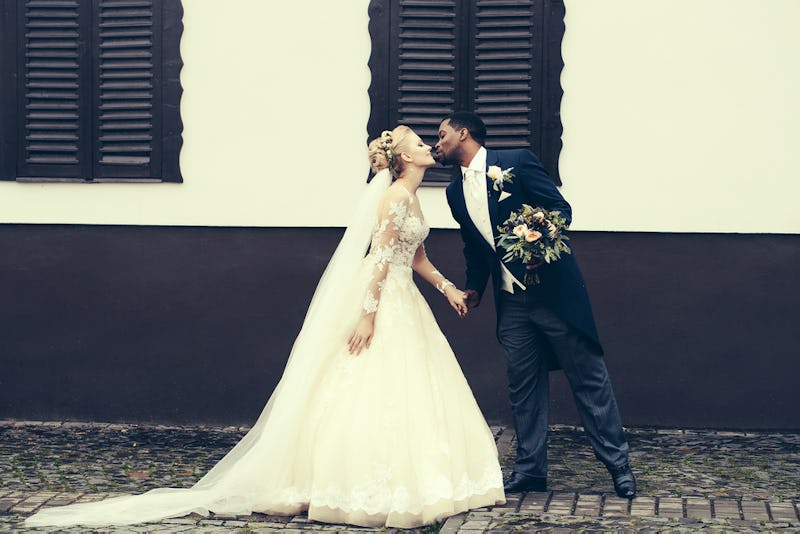 Volodymyr Tverdokhlib/Shutterstock
We all know that couple. You know, the couple who indulge in only the very best of everything, from whirlwind vacations to gold-plated silverware. And of course, when they get married the affair is no different. Whether it's a destination wedding in Bali or a traditional event in an ancient cathedral, it's bound to be a fancy shindig. But where does that leave you when it comes time to find them a fitting wedding gift?
Chances are a simple china set isn't what they have their hearts set on, and a run-of-the mill coffeemaker might be a little too common for their taste. You're going to have to get creative for this couple. Are they always talking about their favorite meals from their last trip to Europe? Look at elevated European-inspired cookware. It'll be an upgrade to their everyday meal prep and inspire them to try that recipe they loved so much. Want to get them something a little cozier for the home? Skip the classic sheet set and opt for a cotton and alpaca wool blend throw — so luxurious.
Ultimately, it's about finding luxury gifts that can add to their already full lives. And don't worry, these kinds of gifts don't always have to cost a ton — they can feel luxe but still be totally affordable. Remember, your goal as a friend is to cheer them on and give them something memorable to help them build their life together in the most special way.