9 Weird Beauty Gadgets Under $30 To Shop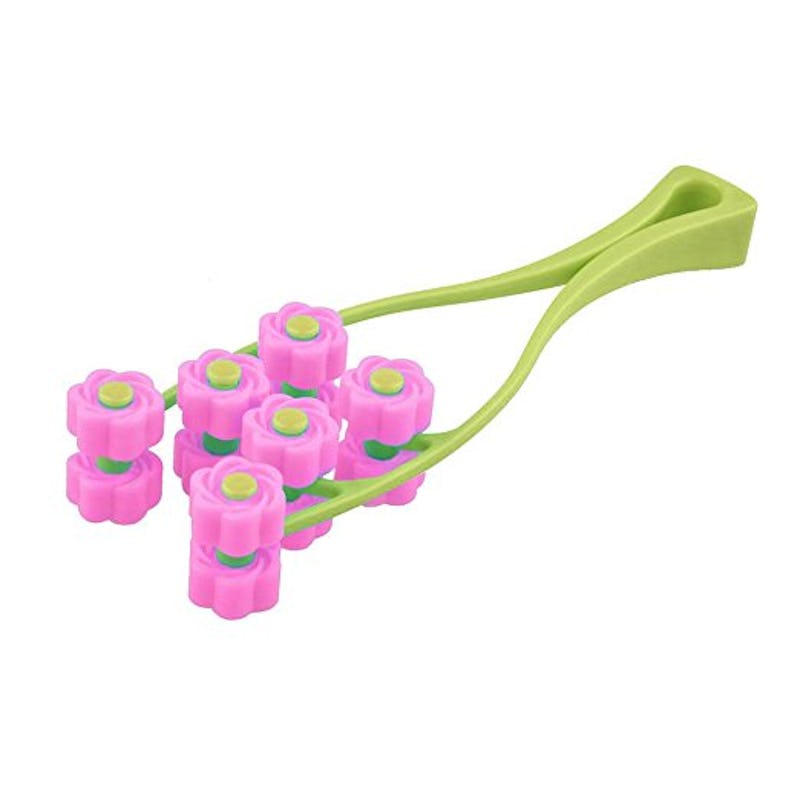 As much as the internet can really, really suck sometimes (just take a look at the comments on Lena Dunham's, or any other empowering woman's Instagram feed for proof) it is an amazing place to find weird beauty products. But even better than the products out there are all of the weird beauty gadgets, most of which warrant a response of wtf does that even do?! These nine gadgets — all of which, by the way, retail for under $30 — are just about the weirdest ones out there.
Between facial rollers that promise to give you a facelift and pens that do a heck of a lot more than write, there is some pretty crazy-cool stuff out there. The internet has allowed us to take strange, unfamiliar beauty traditions from around the world (looking at you, Korea — thank you for everything) and not only learn about them, but test them out for ourselves. All you need to do is click "Add to Cart."
And if any of us are too chicken to use any of these crazy products or gadgets on your own beautiful face (there is no way I'm letting a "microneelder" anywhere near me), there are a zillion beauty bloggers and vloggers out there willing to try them and let us know how it goes.
Here are nine of the weirdest beauty gadgets on the Internet… Test them at your own risk, then please report back.
Panasonic Trimmer, $20, Amazon
Face shaving at it's absolute finest. This little guy will get rid of unwanted hair on your face and neck, and can even be used over makeup. See ya later, sideburns.
Ora Microneedle Face Roller System, $22, Gilt
According to the product description, "540 tiny, medical-grade stainless steel needles gently roll over your facial contours, creating micro punctures on your skin." This helps your serum and moisturizers really absorb into your skin. Maybe beauty really is pain, after all.
Things Are Looking Up Eyelash Curler, $15, Sephora
Why use a regular, boring old eyelash curler when you can use one that looks like binoculars?! (I don't really know why this is functionally better, but it certainly looks cooler)
Carejoy Wrinkle Dark Circles Bags Scars Eraser Pen, $10, Amazon
Getting rid of wrinkles is allegedly now as easy as erasing an unwanted pencil mark. I have no idea how it works and there are no reviews on Amazon to help me understand, but it certainly sounds pretty good.
Fullips Lip Plumping Enhancer, $20, Amazon
Somebody other than Kylie Jenner is apparently profiting off of the "Kylie Jenner Lip Challenge." Who knew! It's exactly the same principal, actually — suction around your lips from this little gadget will make them look temporarily fuller, no surgery or chemicals requires! (Don't try this at home, kids.)
Conair Facial Sauna System, $25, Amazon
So, so much cheaper than a facial. And, you can do it while watching The Bachelor.
BIAL Massage Facial Massager, $6, Amazon
I don't actually know how effective this is as far as its promise of a "face lift," but it looks like it would feel so, so good on your face. *Adds to bag.*
Double Eyelid Cosmetic Beauty Tool, $9, Amazon
You've spent all these years working out your arms/abs/ass, I bet you had no idea you were supposed to be training your eyelids, too! Personally, I think yours look great just the way they are.
GLO Science Everyday GLO™ Teeth Whitening Maintenance Pen, $25, Amazon
NGL: This looks a lot more pleasant than white strips. And I bet it tastes better, too.