9 Signs Your Body Can't Tolerate Grains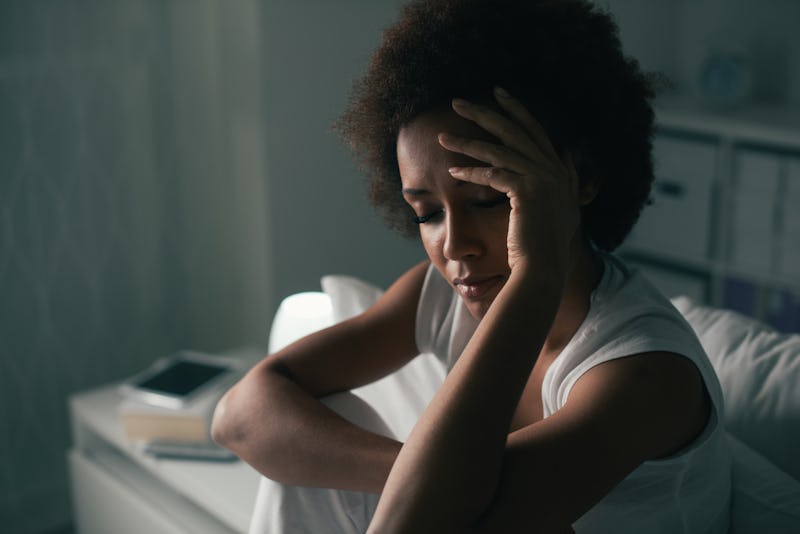 StockPhotoPro/Fotolia
While you may think of grains as a go-to, easy item to have around, grains may be cause your body more harm than good. As someone with celiac disease, I'm very familiar with the negative effects grains can have on a person's body. However, the term "grains" goes even beyond gluten. Grains are any food that is or has been created with wheat, rice, oats, cornmeal, barley or any cereal grain. So how do you know if grains aren't being tolerated by your body?
First, it's important to identify why grains may be bothering you. "Because wheat products are so processed and typically genetically modified today, more and more people are suffering from a grain intolerance, even if they don't have celiac disease or a wheat allergy," Dr. Josh Axe, D.N.M., C.N.S., D.C., author, founder of DrAxe.com and co-founder of Ancient Nutrition, tells Bustle. "Both gluten-containing grains and even some gluten free grains are causing inflammation and chronic digestive problems among people with a sensitivity to these foods."
If you're unsure if grains are what's upsetting your body, try making adjustments and seeing how you feel. "To follow a grain-free diet, you have to eliminate both gluten-containing and gluten-free grains, including rice, oats, corn and barley," Dr. Axe says. "Some foods that aren't technically grains, like quinoa, buckwheat and amaranth, are allowed, but only in small quantities."
If you think grains are upsetting your body and do decide to eliminate grains, you can maintain your carbohydrate intake through foods such as sweet potatoes, carrots, meats, and nuts, says Dr. Axe. Wondering if it makes sense to make adjustments? Here are the signs your body isn't tolerating grains to give you a better idea.