9 White Noise Apps To Try Out If Your Brain Won't Let You Sleep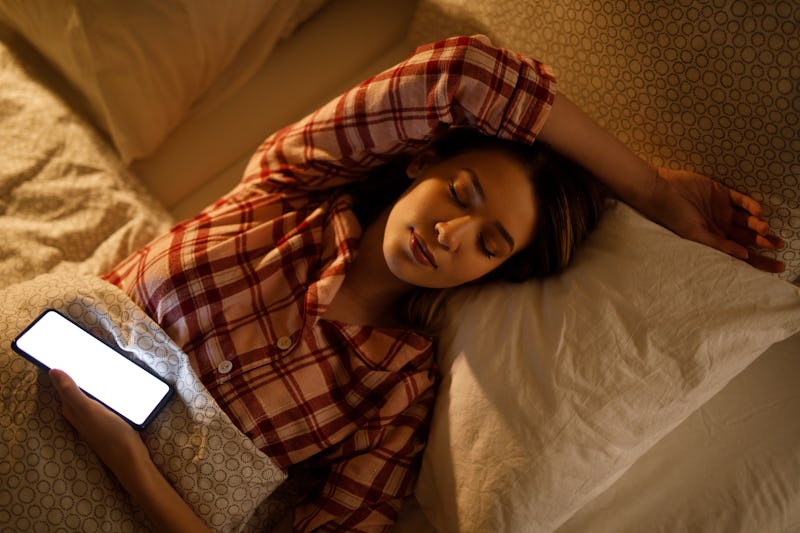 EmirMemedovski/E+/Getty Images
According to the National Sleep Foundation's 2019 Sleep in America Poll, less than half of Americans reported feeling very well-rested on weekdays. This could have a lot to do with the quality of sleep we're getting. And if you're one of the people who tosses and turns at night because you can't seem to turn off your brain, you might want to consider downloading white noise apps to fall asleep to.
The National Sleep Foundation describes white noise as a constant, ambient sound that works to reduce the difference between background noise an a peak sound, such as a slamming door. "I am a true believer of white noise," Dr. David Neubauer, M.D., associate professor at the Johns Hopkins School of Medicine told VeryWellHealth.com. "They provide something of a kind of 'sound cocoon,' which can be very soothing. When it's completely quiet, people with insomnia focus more closely on small noises, which can interfere with their ability to get to sleep." With white noise playing in the background, people might feel more at ease and fall asleep more easily. And because many Americans already sleep near their phone, giving it a go should be simple.
Here are nine white noise apps you can use to relax your brain and finally get a good night's rest.