Important Words To Remember On The 16th Anniversary Of 9/11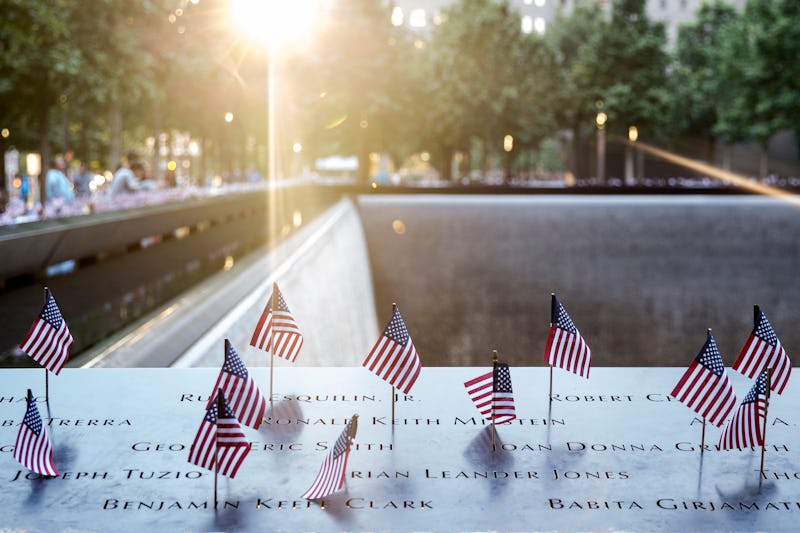 Alex Wroblewski/Getty Images News/Getty Images
Monday is the 16th anniversary of the 9/11 attacks, and though that terrible September morning was almost two decades ago, the aftermath is still very much with us. Whether you lost someone that day, or watched in horror and confusion as the events unfolded on TV, or even if you weren't born yet, the events of September 11th, 2001 shape every aspect of our modern society, including our right to privacy, our immigration policies, the way we board planes, and the way we treat our fellow Americans who happen to be Muslim.
Every year on September 11th, we mourn, remember, reflect, and try to make sense of the horrible events of that day. And every year we struggle, because even after all of these years, it is almost impossible to comprehend the overwhelming amount of loss and pain that we suffered as individuals and as nation. And while it is always challenging, this year's anniversary feels especially difficult, because so many of the shared values that brought us together as a country after 9/11 — a shared commitment to liberty, diversity, equality — seem to be under attack.
But it's precisely because these values are being threatened that we must take time on this September 11th not only to mourn, but to reflect on the lessons we learned in the wake of that tragedy. Because while that sunny September morning was filled with loss and pain, it was also filled with courage and love and selflessness.
Here are nine quotes that pay tribute to the individuals we lost that day, the heroes who emerged, and the lessons we continue to learn.