100 Best Gifts For Women Under $25 On Amazon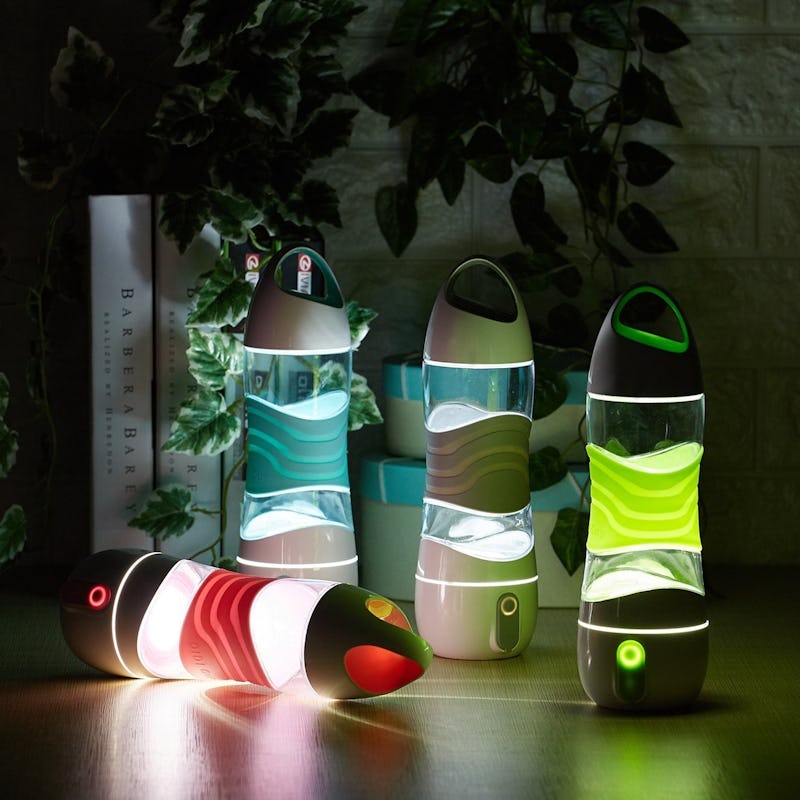 Whether you're shopping for your mother, sister, best friend, or girlfriend, only the absolute best gifts for women will do. Personally, I'm of the belief that the women in my life (my mom especially) deserve the whole world, but that doesn't mean I can throw reason out the window while shopping for presents. I — like anybody else short of the Kardashians — need to adhere to a sensible budget, lest my rent goes unpaid while I decide to purchase a $300 faux fur bath robe. Sure, I might be getting a few angry calls from my landlord, but at least she's warm when she gets out of the shower, right?
Thankfully, there's a middle ground here. There are loads of ridiculously clever gifts under $25 on Amazon, and a lot of them are genuinely thoughtful gifts that women will love. When you opt for one of these (instead of the aforementioned bath robe), you're getting quality and value simultaneously. Not only do these brilliant ideas look a whole lot more expensive than they actually are, but even if the recipient knew how much you paid (and saved), they wouldn't even care. That's because they're likely to get loads of practical use as well as genuine enjoyment out of these hidden gems.
1. This Matcha Mud Mask For Basically Any Skin Issue
Because this matcha facial mud mask tackles pretty much everything — including blackheads, dryness, dull skin, acne, uneven tone, and lack of elasticity — it's a solid gift for anyone on your list. It utilizes volcanic mud vitamins and real matcha tea to nourish, balance, and brighten. Reviewers also say it smells incredible, is easy to remove, and leaves skin feeling "utterly refreshed" and "so smooth."
2. This Pillow Pad With Heat-Dispersing Gel For A Cool Night's Sleep
For the hot sleeper in your life, there's this cooling gel pillow. It conforms to your head to provide instant cooling relief for hot flashes, night sweats, fevers, and even headaches.
3. This Seven-Piece Eye Brush Set That's On Par With The Expensive Brands
According to reviewers, this Lamora eye brush set "blends better than top brands" and is "softer than [brushes that cost] three or four times more." Not only are the synthetic bristles extremely durable, dense, and smooth, but the seven different brush designs allow you to apply, shade, and blend any part your eye look like a complete pro.
4. This Productivity And Happiness Planner With A Five-Star Rating
Not only does the Dreamcatcher planner boost your productivity and organization, but it also helps you cultivate happiness, peace of mind, and success. It utilizes strategic approaches to maximize organization with daily, weekly, and monthly sections, but it also has wide open space for things like vision boards, notes, goals, gratitude lists, and creativity. Besides the planner, you also get an energy bracelet, stickers, and pen.
5. This Heat-Therapy Shiatsu Massager For An Incredible Price
Because it's compact, ergonomic, and adjustable, this Shiatsu massage pillow be used anywhere on the body. It has a concave shape and a strap for easy positioning, as well as four massage nodes with alternating directions. It even has heat-therapy technology and comes with two adapters — one for your wall plugs and one for your car.
6. This Contoured Bamboo Mask That Blocks Out Light Without Putting Pressure On Your Face
Made with patented Bend-Freeze memory foam that contours to your face, this PolarBlack sleep mask is an incredible gift for the light sleeper. The bamboo fabric is extremely breathable and moisture-wicking for optimal ventilation, and the eye cavity ensures that there is no unnecessary pressure on your lashes. Reviewers say it "completely blacks out the light" and they "don't even know [they're] wearing it."
7. An Essential Oil Bath Bomb Set For Someone Who Desperately Needs A Spa Night
With real essential oils, cocoa butter, and shea butter, these bath bombs pamper the skin, mind, and senses simultaneously. Each one has a different scent for everything from rejuvenation to congestion relief, and they're all fizzy, huge, and made without typical allergens. The scents include peppermint, eucalyptus, and grapefruit.
8. The High-Tech Water Bottle That Keeps You Hydrated, Cool, Safe, And Illuminated
This four-in-one sports bottle does so much more than transport your water: It has a built-in hydration reminder, spray function, LED flashlight, and SOS light. It's even made with food-grade silicone and has a convenient handle for easy portability. Best of all, it charges via USB and comes in multiple different colors.
9. This Roll-On Relief For Headaches, Sinuses, And Tension
For anyone who suffers from headaches, migraines, sinus issues, or tension, this Nutravana roll-on could help. It utilizes real essential oils in a coconut base to deliver aromatherapy, relaxation, and relief from inflammation. It's safe for direct contact with the skin, and surprisingly, reviewers are loving it: "Not only does it help, but it's also really calming." One bottle even lasts over 200 uses.
10. A Kitchen Gadget That Keeps Herbs Fresh And Green For Up To Two Weeks
Nothing adds class to culinary masterpieces quite like fresh herbs, but the rest of the bunch always seems to go bad before you can use it. This glass herb keeper is made with a leak-proof boroscilicate canister that keeps herbs fresh and green for up to two weeks. It works with virtually any kind, has a BPA-free removal cup for easy access, and even comes with a free recipe e-book.
11. This Cozy Plush Robe That You'll Want To Wear All Day Long
Whether it's the convenient pockets, extremely soft material, great length, or comfortable drape, reviewers can't stop raving about this textured plush robe. It's breathable, absorbent, and easy to care for. Better yet, it even comes in seven different colors so you can pick out the perfect color for your style.
12. This Adorable And Customizable Felt Letter Board For People Who Love To Entertain
Give the gift of personalization with this felt letter board. The quality oak wood frame encases black felt, which securely clings onto 580 interchangeable letters, numbers, and symbols. It's a wonderful gift for people who love to entertain, and since it's 10-inches by 10-inches, it's big enough to make a statement yet small enough to fit on counters and mantles.
13. This Glass Tea Pot Infuser That You Can Use On The Stovetop
This Hiware glass teapot was created for the tea lover in your life. Because it's made with a stainless steel mesh infuser and crystal-clear borosilicate glass, your loved one can make their favorite loose-leaf teas without residue and watch them while they steep. Its design has been optimized for stove-top and dishwasher use, and people say it's the best they've ever had.
14. This Liquid-To-Matte Lipstick With Bold, Opaque Pigmentation
This Lime Crime Velvetines lipstick comes in 29 colors, lasts for a shockingly long time, and according to reviewers, prompts constant compliments with its bold and beautiful pigmentation. It goes on as a liquid and dries completely matte for a touch-proof and transfer-proof finish — plus it's totally vegan and cruelty-free.
15. This Unique Way To Add More Taste And Appeal To Meat, Fish, And Vegetables
Infuse any meal with taste and class using this Zenware natural cooking block. It's made with real Himalayan salt crystals, which impart their flavor onto dishes like fish, meat, and vegetables. It can be used to cook with directly on the stovetop or grill, and it's also great for marinating and serving food in an eye-catching way.
16. The Starter Kit That Lets You Grow Your Own Organic Tea Plants
This Nature's Bloom herbal tea grow set is such a genius gift for anyone who loves tea. It comes with all the stuff you need to grow your own mint, catnip, lemon balm, and chamomile leaves, including the soil, pots, labels, seeds, and instructions. The seeds are even certified organic and non-GMO, so you know you're cultivating the highest quality tea plants.
17. This Gorgeous Wallet With 25 Color Options And RFID-Blocking Capabilities
Available in 25 gorgeous colors, this Travelambo wallet combines fashion with practicality. The faux-leather is soft and smooth, but surprisingly durable enough to survive everyday wear. It has 15 card slots and two zippered pockets to hold all your essentials, and it's made with an RFID-blocking feature which keeps your ID and credit card information away from high-tech pickpockets.
18. This Organic Dandelion Root Tea For Nourishment, Detoxification, Energy, And Focus
Dandelion is rich in vitamins A, B-complex, C, and D, as well as minerals like iron, potassium, and zinc, but it also boosts the immune system, your body's detoxifying organs, and your focus and energy. No wonder this dandelion root tea has so many great reviews. It's USDA-certified organic, priced much better than you'll find at your average health store, and is naturally caffeine-free.
19. This Shredded Memory Foam Pillow That's Supportive, Cooling, And Hygienic
"Where has this pillow been all my life?" one reviewer asks, while another says it feels "like heaven." Unlike your typical down pillow, this one from LinenSpa has three layers: a moldable shredded memory foam interior that conforms to your body, a gel foam encasement that captures and redistributes heat for a cooler night's sleep, and a clean, cotton cover that's removable and machine-washable.
20. These Sheets That Over 38,000+ Comfortable Sleepers Swear By
These Mellanni bed sheets have over 38,000 reviewers and still manage to uphold their 4.5-star rating. That's because they're made with the highest quality brushed microfiber — and not only is it ridiculously soft and breathable, but it's resistant to stains, fading, dust mites, and allergens. This set comes with two pillows, a fitted sheet, and a flat, and it's available in seven sizes and dozens of colors and patterns.
21. This Powerful Book From The Creator Of Grey's Anatomy, Who Used To Be An Introvert
One of many happy reviewers calls Year of Yes a "must-read" and a "perfect gift for anyone at a crossroads in their life." Writer (and creator of Grey's Anatomy) Shonda Rhimes shows readers how saying "yes" can change your life for the better, even as a so-called introvert. Her writing is genuinely funny, authentic, and vulnerable, and prompts you to "explore, empower, applaud, and love" your truest self.
22. This Quality Bamboo Kit So They Can Nail Their DIY Home-Made Sushi
For the person who spends way too much of their money on sushi, try this BambooWorx kit, so they can make their own at home. It comes with everything you need to get started, including two rolling mats, a rice spoon, and a spreader, all made from quality bamboo. This one has a 4.8-star rating, and reviewers say they "nailed it" with this kit, and it was the "easiest thing ever."
23. This Organic Rose Water Spray For Toning, Healing, And Rejuvenating Tired Skin
This 100 percent pure and USDA-certified organic rose water spray is great for so many different things. It's made from farmer-distilled rose petals from Turkey, which are loaded with nourishment. It's also extremely hydrating for dry skin, naturally antibacterial for acne, and toning if you need a facial pick-me-up after the gym or shower.
24. This Acupressure Mat For An Incredibly Reasonable Price
"I've found something that actually helps," says one reviewer who deals with chronic neck pain, while another writes, "Now I have next to no problem sleeping all night." The Kendal acupressure massage mat uses thousands of tiny spikes to stimulate pressure points, increase circulation, activate the parasympathetic nervous system, and cause the brain to release endorphins. The result? Higher levels of energy, decreased pain, better sleep, and more relaxation. Simply lie down or stand on it for 20-minutes a day.
25. This Lightweight Microfiber Towel Reduces Drying Time, Frizz, And Hassle
Dry hair faster and with less damage using this microfiber towel. It absorbs loads of water in its soft, waffle-weave material, and since it glides against strands, it won't cause frizz, static, or breakage. It even has a built-in loop and ultra-lightweight design so you can secure it on your head without hassle or neck pain.
26. The Quick And Effortless Way To Make Breakfast Or Appetizers
The Dash rapid egg cooker automatically makes up to six eggs in virtually any style — hard boiled, soft boiled, poached, scrambled, or omelets. It's compact and lightweight, and all non-electric parts and trays are totally dishwasher-safe. Whether you know someone who entertains often or just wants to eat breakfast more often, reviewers call it "literally the best thing since sliced bread."
27. The Gift Of A Soothing Morning Without Any Beeping Sounds
If you know someone who isn't a fan of mornings, they'll probably love this sunrise alarm clock. Instead of an irritating beep, it wakes you gradually with a soothing light that increases in brightness and your choice of six natural sounds. You can charge it via USB port if you want to take it with you, and it also has six color options and a built-in FM radio.
28. This Rechargeable Automatic Wine Opener That Looks Futuristic AF
Instead of dealing with stubborn corkscrews and floating bits of residue, the Deik wine opener is rechargeable, automatic, and removes the cork in seconds. The battery lasts for up to 40 uses, and the charging base looks sleek on any counter — plus it even comes with a foil cutter tool.
29. This One-Stop Salad Bowl For Washing, Draining, And Chopping All The Ingredients
Wash, drain, and chop all your salad ingredients in one bowl. Simply throw everything into this genius kitchen tool, rinse, and use the slotted lines to cut it all into bite-size pieces. You can even rotate it and chop again for a dice, and since it comes apart and goes straight into the dishwasher, clean-up is hassle-free, too.
30. These Unbreakable Silicone Wine Glasses That Are Satisfyingly Squishy
For picnics, barbecues, camping trips, people with children, or just those who are a tad accident-prone, these silicone wine glasses absolutely will not shatter, scratch, or stain. They're satisfyingly flexible and dishwasher-safe, but look like a frosted glass material from afar.
31. This Genius Argan Oil Balm That Makes Application Anywhere A Breeze
Argan oil is amazing for skin and hair, so you can find it in most ingredients lists these days, but few beauty products are as portable and convenient as this — because the Nourish Replenish balm is USDA-certified organic argan oil in stick form. That means you can spread it anywhere to smooth texture, hydrate extremely cracked skin, or add some glow to skin, all without mess or hassle. Reviewers say it smells faintly like oranges and is great for the lips, hands, feet, nails, and face.
32. A Tea Tree Shampoo And Conditioner Set That Cleans The Scalp While Hydrating Hair Follicles
Packed with real tea tree oil and natural Dead Sea minerals, this Calily Life shampoo and conditioner set both removes impurities and deeply moisturizes the hair and scalp. Buyers especially love it for helping skin conditions like dandruff, lice, hair loss, and dry skin, and they say it leaves hair "smelling amazing" and "incredibly soft and easy to manage."
33. This Overnight Mask For Anyone With Extremely Chapped Lips
When it comes to extremely dry lips, reviewers say this mask is "the only product that has ever worked for [them]," and you only need a tiny bit to do the job. It uses a deeply-hydrating blend of shea butter, beesmax, and murumuru butter, which not only moisturizes, but creates a protective layer to lock all that good stuff in.
34. The Clip-On Lens Kit That Seriously Upgrades Your Phone's Camera
Professional cameras might take awesome pictures, but they don't upload straight to Instagram. For that person who's always posting artistic food pics and selfies, you can gift them with the Akinger HD camera kit. It comes with five lenses that clip directly onto your phone for fisheye, wide angle, macro, telephoto, and CPL pictures. The universal aluminum clip works with virtually any smartphone, and all of it comes in a quality fabric case.
35. This Genius Flexible Cutting Board That's Resistant To The Growth Of Germs
Not only does this VonShef cutting board bend in multiple places to easily transfer your prepped food, but it's coated in a silver-shield antimicrobial technology that prevents the growth of germs. The plastic material is also resistant to stains and discoloration, and the handles allow complete control — even while using one hand.
36. A Handy Gadget That Expertly Aerates Wine While You Pour
Reviewers say this Vintorio spout "makes cheap wine taste twice as expensive" and prevents "spills or drips" while pouring. That's because it aerates with the optimal amount of oxygen as the wine flows through, opening up the aromas and improving the taste and texture. It fits right into standard bottles, so there's no waiting involved — just pour.
37. This Luxury Nail Polish That Self-Levels, Lasts For A Really Long Time, And Goes On Smooth And Opaque
This gorgeous Smith & Cult nail polish is an amazing gift for the polish obsessee who deserves a luxurious addition to their collection. It comes in 25 colors (some of which are textured and sparkly), and it's free from animal ingredients, gluten, parabens, mineral oils, and petrolatum. Reviewers say it's "absolutely stunning," "lasts far longer [than other popular brands], and "goes on extremely smooth and opaque."
38. A Classy Wood Grain Essential Oil Diffuser With All The Best Features
If you know someone who's looking to get into aromatherapy, the VicTsing essential oil diffuser is a great combination of quality and affordability. It has three interval settings, a 14-color shifting LED light, a tank that handles up to eight continuous hours, and an auto-off safety function. Over 3,000 reviewers love all the features, and the wood-grain exterior adds a classy touch to any room.
39. This Essential Oil Balm For Cuts, Rashes, Acne, Or Cracked Skin
Whether it's cracked hands and feet, acne breakouts, irritated skin, or scars and burns, this balm heals it all. It's loaded with real essential oils (like calendula, lavender, and clove) to reduce inflammation, fight bacteria, even out redness, and deeply moisturize. Reviewers say it absorbs fast, smells fantastic, and "works like magic."
40. This Light Bulb That Hacks Your Circadian Rhythm To Help You Fall Asleep Faster
Whether it's for the nighttime reader or the insomniac, the LED light bulb helps prep your brain and body for a restful sleep. Instead of blue light (which blocks melatonin release in the brain), this bulb hacks your circadian clock with a soothing amber glow. That way, it's easier to fall asleep when the time rolls around. It plugs into virtually any lamp or overhead for use during a nighttime routine and it lasts over 30,000 hours.
41. This Set That Makes A Cute Gift For The Gardener In Your Life
With an ergonomic grip, premium rust-resistant stainless steel, and a convenient roll-up carrier, reviewers call this garden tools set "a perfect gift" for a friend or mother. It comes with a trowel, transplanter, and rake, and the case is even washable and waterproof in case it gets dirty.
42. The Fragrance Oils That Will Make Your House Feel Like A Lush Garden
Help anyone prepare for spring with this P&J Trading floral fragrance set. All the oils are highly concentrated with formulas designed by their master perfumer, and the rose, lilac, violet, gardenia, freesia, and jasmine scents can be used for soaps, homemade candles, diffusers, or DIY cleaning products.
43. This Waterproof Bath Cushion With Suction Cups So It Stays Put
Baths are an amazing way to relax — until your neck starts going numb against the corner of the tub. This luxury bath pillow is waterproof, mildew-resistant, and has three flexible panels to support your neck, shoulders, and back. It's also especially thick, soft, and has seven suction cups to keep it from slipping around the bathtub.
44. A Four-In-One Bath Set For Everything From Self-Massage To Exfoliation
Massage, dry brush, exfoliate, and cleanse with this ANVAVA brush set. It comes with a massager head, boar bristle brush, back scrubber strap, and konjac sponge, all of which are made from quality, natural materials. The brush and massager head both fit the wooden handle, which has a rope binding and hook for easy use and storage.
45. The Gold Collagen Eye Masks That Reduce Puffiness And Dark Circles
Using a combination of collagen, hyaluronic acid, and real gold, these Eye Delight eye masks help reduce puffiness, lines, and dark circles. They're ergonomically designed to stay in place without slipping, and some reviewers even keep them in the fridge beforehand for an extra boost of refreshing coolness.
46. These Massage Balls That Relieve Aching Muscles
Relieve tension, tight muscles, and knots with these ergonomic Vive massage rollers. They fit in the palm of your hand and glide smoothly over skin with their frictionless resin spheres. They're also safe on sensitive skin, fit effortlessly into your work or gym bag, and are easy to clean if you want to use them with oils or lotions.
47. A Bra That's Both Comfortable And Stylish Simultaneously
According to one reviewer, the Mae Lace bralette is "THE best pull-over bralette, and yes, I've tried them all." Instead of underwire or bulky fabric, it uses cotton-lined cups with removable inserts to provide smooth support without any pain. The floral lace overlay is comfortable and attractive, the straps can be adjusted for an ideal fit, and the six color options match anyone's wardrobe.
48. The Affirmation Cards With Unique Illustrations And Inspiring Visualizations
Help them find their inner strength every day with these Heart Thoughts cards. They contain 64 unique pieces of art with powerful affirmations on one side and a visualization on the other. Reviewers have given them an extremely high rating because they're inspiring, self-empowering, and portable for some motivation on-the-go.
49. This Virtually Indestructible Tool For Stretching And Rehabilitation
Whether it's for yoga, physical therapy, or just morning stretches, the FOMI ring stretch band is an efficient way to improve flexibility and strength. It has seven resistance handles so you can personalize the difficulty level and hook it around any body part. They're made out of virtually indestructible rubber, and come in three different colors with varying resistance levels.
50. The Easy Way To Make Fresh Iced Coffee Or Tea In Minutes
With a removable brew basket, auto shut-off, and programmed cleaning cycle, the Mr. Coffee iced maker creates single and double servings of iced tea or coffee. It works in minutes — simply add water to the reservoir, grounds or loose leaves to the basket, and ice to the pitcher.
51. These Silicone Pot Holders That Are Good For Tons Of Other Things — Even Making Chocolate Chips
Given that you can use them as pot holders, oven mitts, trivets, jar openers, or lid grippers, these PratiPads are a great thing to have around the kitchen. They're made from textured silicone that's BPA-free, and since they're non-porous, they're extra easy to wash. Some reviewers even use the honeycomb pattern as a mold for chocolate chips.
52. This Special Storage Container That Keeps Fruits And Veggies Fresher For Longer
Using the special water reservoir and the adjustable ventilation system, this Prepworks container keeps lettuce, fruit, and vegetables fresher for up to two weeks longer. It also doubles as a colander, and it's dishwasher-safe for easy clean-up.
53. The Hanging Toiletry Bag That Fits Everything You Need
Reviewers say they can't express "how happy [they are] with this purchase," because it fits literally all of their bathroom essentials while keeping everything organized and accessible. The MelodySusie toiletry bag has multiple zippered pockets, a waterproof design, and a hanging hook, so when you arrive, you can get to everything without cluttering up the hotel counter.
54. The Seriously Affordable White Noise Machine With 24 Relaxing Sounds
Whether they could use a little stress-relief while working or desperately need to cover up the sound of their loud neighbor, the Pictek white noise machine can help. It creates 24 quality, soothing sounds like Hawaii waves, Tokyo rain, or New York morning. The sounds can run all night or be set to timers, and it comes with a USB power outlet, wall or auto adapter, battery insert, and headphone jack.
55. These Slippers That Reviewers "Run To Put On As Soon As [They] Get Home"
The acrylic blend surrounds feet in softness, the foam-padded sole adds extra support, and the non-slip bottom keeps you safe. No wonder the World's Softest slippers have nearly 2,000 reviews. They're available in 11 adorable colors and patterns, and they fit like socks for non-bulky warmth and comfort.
56. A 100 Percent Pure Silk Sleep Mask For Those With Sensitive Skin Or Eyes
Because it has 100 percent pure Mulberry silk on both sides (as well as on the inside), this LULUSILK eye mask keeps the light out while pampering your skin. It's totally hypoallergenic, great at evenly distributing natural oils for hydration, and is stretchy and breathable for all-night comfort.
57. This Brilliant Pan That Pre-Slices Your Dessert Into Uniform Pieces While It Bakes
Make 18 perfectly-sliced and uniform brownies with this Chicago metallic slice pan. It's made from heavy-weight aluminized steel for superior heat conduction, and it has an ingenious divider that pre-slices your dessert as it bakes. It's also great for fudge, cheesecake, and other sticky foods, and as soon as it's done, the grid pops up for easy removal.
58. This Quality Shaker Set For The Aspiring Bartender
Now the aspiring bartender can serve their guests in style. The Barillio elite cocktail shaker set comes with all the essentials, including a muddler, mixing spoon, double jigger, pourers, velvet storage bag, and a high-grade shaker. Everything is rust-proof and dishwasher-safe, and it comes with a pocket-sized booklet of drink recipes.
59. This Mini Rechargeable Facial Steamer For Moisture Or A Refreshing Mist Anywhere
Soothe irritated skin or get a refreshing pick-me-up anywhere with this mini facial mister. It's totally rechargeable to produce nano-particles of steam, which hydrate and smooth the skin without disturbing makeup. It has a little mirror in it, and reviewers love how portable and well-made it is.
60. This Hilarious Cookbook That Pairs Colorful Language With Real Ingredients
The first project behind the now-wildly popular website that inspired people to eat way more vegetables, Thug Kitchen is the down-to-Earth, slightly profane cookbook we all need. It utilizes accessible ingredients in impressive yet real recipes that help you to eat less processed food and start making actual meals. "Delicious recipes, great tips, and lots of knowledge," one reviewer says, while another raves, "hilarious instructions peppered with colorful language."
61. This Gift Box Of Gourmet Salt That Makes Any Meal Infinitely More Refined
"If you love to cook, these salts are for you," one reviewer comments on this San Francisco Salt Co gift set. One uses pristine sea salt infused with lemon, rosemary, and garlic for the ultimate seasoning blend, while the second mixes Himalayan, fresh grey, and Pacific sea salt for a versatile and extraordinary taste. Each comes in a cute glass jar with a wooden scooper.
62. A Genius Tool To Chill, Pour, And Aerate Your Bottle Simultaneously
This three-in-one wine tool chills your bottle with a stainless steel baton, pours with its acrylic spout, and adds oxygen with its built-in aerator. Simply store it in the freezer for a few hours, and then use it to chill, refine, and pour your wine without dilution, waiting, or spills.
63. This Quality Spice Rack To Organize A Cabinet Or Dress Up A Counter
If you know someone whose spice cabinet is a mess of mismatched bottles and hidden spices, there's the Blumwares spice rack. It has a two-tiered spinning design that holds up to 12 spices, and it even comes with sleek, matching glass jars and three-way lids. Reviewers say it's compact enough to fit in their cabinet, but so attractive, they don't mind keeping it out on the counter.
64. This Odd Massager Tool To Help Work Out Knots Or Stimulate Pressure Points
This weird massager has an even weirder name, but the Indexknobber II has been called an "amazing little tool" — even by massage therapists. It's ergonomically-designed to fit in the palm of your hand, and you can use the knob to apply direct, sustained pressure to knots and trigger points. It's also surprisingly durable and a little strength goes a long way.
65. This Sleek, Clear Makeup Organizer That'd Look Great On Any Vanity
With four drawers and 16 slots in various sizes, this makeup organizer can handle everything from brushes to palettes in a sleek, space-savvy way. It's durable, washable, and totally clear, so you can always find what you're looking for — plus it matches any decor and turns a cluttered vanity into a cosmetic lover's dream.
66. This Lava Stone Necklace That Absorbs Essential Oils For Aromatherapy Use
Made for the minimalist and essential oil lover, this aromatherapy necklace features three lava stone beads on a stainless steel chain. The stones absorb your favorite essential oils and then release the scent throughout the day, so you can balance your mood and make a statement while doing so. You can even use this with perfumes.
67. This Adorable Solution To Tiny Desktop Messes
Because it runs on batteries and fits in the palm of your hand, the mini owl vacuum is great for eraser shavings, dusty keyboards, or desk crumbs. Reviewers also use it on dining room tables, kitchen counters, and craft desks, and say it "works great, very powerful for the size."
68. This French Luxury Hand Soap That Won't Dry Out Your Skin
Why would you gift hand soap? Because this one by Savon De Marseille "is smooth and luxurious on the skin, and does not cause dryness even with frequent hand washing," reviewers say. It's made in France with natural coconut oil for moisture, and has the scent of sun-drenched figs blended with juicy grapefruit.
69. This Book Of Advice And Encouragement From Famous Luminaries To Their Younger Selves
In this uplifting book from a CBS This Morning co-host, Gayle King shares her favorite inspiring letters from the Note to Self segment. It features short essays from Oprah, Vice President Joe Biden, Chelsea Handler, Maya Angelou, and even Kermit the Frog, all of which offer encouragement and advice to their younger selves.
70. This Gooseneck Clip Holder Mounts Your Phone Anywhere
The rubberized grip on this Aduro mount adjusts to fit most smartphones without damage or slipping, while the flexible gooseneck bends to suit any viewing angle. It even has an ingenious clamp so you can attach it to headboards, desks, bedside tables, monitors, and countertops.
71. This Travel-Friendly Wine Tumbler For All The Beverages
The description says these are for wine, but the receiver of the Maars Bev tumbler will want to use it for every beverage they drink. It keeps hot drinks hot for up to three hours and cold ones chilled for nine hours with its double-walled stainless steel vacuum insulation. It also doesn't sweat, and it has a sip lid that can also hold a straw.
72. A Gorgeous Geometric Hanger For Scarves, Belts, And Accessories
This copper pendant hanger holds all your scarves, belts, or stockings while making a serious statement in your closet. It has 15 triangular slots and a metal design that stays sturdy. No wonder reviewers are calling it a "gorgeous little gem of organization" and asking, "How have I lived without this?"
73. This Space-Savvy Calendar Notebook That Takes Things Week By Week
The Iconic Weekly pad allows someone you love to organize their life without cluttering their desk. Its compact design has space to plan each day of the week, and when opened entirely, there's extra room for doodles, to-do lists, and notes. It comes with 60 sheets of paper and since you can date it yourself, you never have to worry about falling behind.
74. These Vintage Tinted Lip Balms In Decorative Tins
Because it comes with three deeply-moisturizing balms in a decorative vintage tin, Rosebud Lavish Layers is a great gift for that one friend who's obsessed with lip hydration. People say the non-sticky formula smells incredible, adds just a tint of natural-looking color, and leaves lips feeling "so soft and moisturized."
75. These Real Himalayan Salt Night Lights Purify The Air
Purify the air and set the mood with these salt lamp night lights. They're carved from real Himalayan salt crystals, which release negative ions into the air when heated. These plug directly into your wall to offer a subtle orange glow and light your way in the dark, plus they adjust 360-degrees for horizontal sockets.
76. This Journal That Asks One Simple Yet Provocative Question A Day
For that person who wants to get into journaling, but doesn't know where to start, there's Q&A a Day. It documents five years in a few sentences a day with provocative prompts that never repeat. It's embellished with beautiful details, and it's a wonderful gift for someone embarking on a new phase of their life.
77. A Manicure Case That Has "Everything You Could Want In A Nail Care Set"
This 10-piece manicure set includes multiple clippers, a cuticle trimmer, tweezers, beauty scissors, push sticks, a nail file, and an ear pick. Everything is made from easy-to-sanitize stainless steel and comes in a faux-leather case for organization and portability. Especially given the price, reviewers are really surprised with the quality.
78. This Bamboo Knife Block For People With Limited Counter Space
There's a way to keep knives safe and organized without taking up precious counter space. This in-drawer knife block is made from eco-friendly and antimicrobial bamboo. It holds up to 15 knives, fits most standard drawer depths, and reviewers say they "couldn't be happier" with it.
79. This Remote-Controlled Battery-Operated Light To Brighten Any Area
For those especially dark places throughout the house — or for some classy accent lighting — there is the Brilliant Evolution light bar. It attaches under cabinets, along staircases, in closets, or along the hall to the bathroom using the included screws or adhesive tape. Then it uses a wireless remote to turn it on or off, select brightness levels, and set automatic timers.
80. This Fresh And Exciting (Yet Really Accessible) Cookbook By Alison Roman
Created by Alison Roman, chef and writer known for her wry Instagram voice and effortless style, Dining In is an accessible cookbook filled with time-saving techniques and quality ingredients. Readers love it because the simple recipes work for weeknight meals as well as dinner parties, and reviewers say they "feel fresh and exciting, but never unduly complicated."
81. This Under-Mattress Caddy For Small Bedrooms Or Dorms
Unlike a nightstand, which takes up a fair amount of space, the Kikkerland caddy holds all your essentials right against your bed. Its slim felt design slips under your mattress and houses your glasses, remotes, journals, and devices within arms reach. It's also sleek, easy to install, and reviewers love the color.
82. This Special Heated Hair Brush Straightens Hair Faster And With Less Damage
Reviewers call the InstaMagic straightening brush "a real blessing for thick, coarse, hard-to-style hair." Since the anti-scald teeth and interior plate comb through every strand, it works much more quickly than a traditional flat iron — and it causes less damage. It also reduces frizz and static, heats up really fast, and has multiple temperature controls for various hair types.
83. The Automatic Jewelry Cleaner That Also Tackles Glasses And Utensils
Remove dirt and germs from all your valuables — including necklaces, earrings, bracelets, watches, glasses, utensils, toothbrushes, and more — using this ultrasonic jewelry cleaner. It utilizes ultrasonic energy waves to lift away dirt and grime, so you can avoid scrubbing and harsh chemicals. All you have to do is fill the tank with water and your items will be sparkling and clean within three minutes.
84. This Bath Soak Made With Calming Lavender
Made with lavender extract to calm the mind, these bath salts will also completely relax muscles and joints. It's made with therapeutic epsom salt and lavender essential oil — and you get two large 48-ounce bags for a great price. One reviewer writes: "Smells amazing and always leaves me feeling relaxed. The smell doesn't stick to your skin though, so you don't walk around smelling like a bouquet of lavender afterward."
85. This Skin Food Mask That People Are Freaking Out Over
Packed with ingredients like avocado, aloe, cocoa seed powder, white tea, berries, and fruit stem cells, the Andalou Naturals Avo Cocoa mask really is food for your skin. Reviewers are obsessing over it because it's non-greasy and light, but still manages to soften, even texture and complexion, and cleanse pores without scrubbing. Some even say this brand "literally transformed [their] skin."
86. This Quality Knife That Makes It Extremely Easy To Spread Butter
Because of its balanced ergonomic handle, unique slots, and elegantly thin blade, this butter knife makes it so much easier to cut, scoop, and spread. It effortlessly turns butter into spreadable ribbons, which transfer to bread (even slices that aren't toasted) without ripping or tearing. It's also durable and long-lasting since it's made from steel.
87. The Non-Stick Silicone Pastry Set So Rolling Your Own Dough Is Simple
If you've ever rolled your own dough, you know it feels moderately similar to handling a very delicate sheet of molasses. This Chefast pastry mat set comes with two rolling pins and a large mat with integrated measurements, all of which are made from non-stick, easy-to-clean silicone. It also includes two stainless steel cookie cutters. Reviewers say that the mat "really eased the task of rolling out a temperamental pie dough," while the rollers don't "stick and smooth out cookie dough perfectly."
88. This Genius Tray That Crisps Food Like A Deep Fryer — Just Without The Oil And Mess
For that friend who's always wanted a deep fryer, here's an option that's way healthier and more affordable. The Kitchen Royale's copper crisper uses a state-of-the-art non-stick ceramic basket that allows heat to reach all sides of the food. The result is a crispy exterior, a hot interior, and a quick and easy cleanup. You can make everything from fries to wings, and reviewers say, "If you like crispy food without the grease and [mess], then this is perfect for you."
89. This Premium Selection Of Six Different Essential Oils In An Adorable Gift Box
Made without additives or fillers, Woolzies essential oil gift set is a wonderful idea for anyone who wants to start their aromatherapy collection. It comes with lavender, sweet orange, lemon, eucalyptus, peppermint, and tea tree, all of which can be used for diffusion, cleaning, DIY beauty projects, or purification.
90. This Best Seller In Lumbar Support Pillows Relieves Back Pain
The number one best-seller in lumbar supports, this LoveHome cushion alleviates lower back pain with its spinal alignment curve and memory foam mold. It has two adjustable straps so you can secure it to your favorite chair (whether in the office or in the car), and the mesh ventilated cover is breathable, removable, and washable.
91. This Bubble Wand That Produces Soft Loose Waves
It heats up in minutes, it's made with a tourmaline ceramic barrel, and it creates voluminous, loose curls, but that's not even the best part. The Revlon bubble curling wand has a clip-less bubble shape that makes it easy to wind and hold your strands.
92. This Automatic Cleaner That Instantly Washes And Dries Brushes
Rather than scrubbing brushes by hand (or, you know, not at all), try out an automatic makeup brush cleaner. Simply fit the attachment to the brush, dip it into the bowl, and it'll spin for seconds, removing all the bacteria and residue. It can even dry the brush, too, if you repeat the process without water. Since it runs on batteries and comes with a holder for all the attachments, it's also surprisingly portable.
93. These Weights To Boost Anyone's Daily Movement
Healthy Model Life Ankle Weights, $16, Amazon
Get a little more out of your daily movement with these Healthy Model Life ankle weights. They add 1 pound to the ankles or wrists while you're walking, jogging, practicing yoga, or just doing chores around the house. The adjustable Velcro is strong and sturdy, and buyers say the smooth fabric prevents chafing and discomfort — even when worn for a while.
94. This Vibrating Massager Foot Bath Brings The Salon Home
For the person who doesn't really love the salon (or loves it way too much for their own good), the Conair foot spa is a great gift. They can set the heat and vibration levels with toe-touch controls, and there's a massage attachment as well as soothing nodes on the splash guard and base. People say it's lightweight, very intuitive, and an amazing solution for "tired, aching feet."
95. These Bright Collapsible Colanders That Save You Tons Of Storage Space
Rather than designating an entire cabinet to bulky colanders, try out these Comfify collapsible ones. The flexible silicone is safe, BPA-free, and folds flat when not in use. They're also dishwasher-safe, heat-resistant, and have sturdy rubberized handles, so they can stand up to virtually any recipe. If you're not a fan of the red, they're available in blue, yellow, and orange, too.
96. These Aloe-Infused Gloves That Heal Extra Dry Hands
Woven with an ultra-plush nylon material and infused with real aloe, these Earth Therapeutics gloves moisturize the driest. They're also loaded with vitamin E to lock in hydration, so whether you're watching TV or sleeping, the healing can happen all on its own.
97. This Portable Charger Is One Of The Most Powerful Models Out There
The Anker PowerCore+ provides anywhere from 80 percent to over a full charge on most smartphones, and it's roughly the size of a tube of lipstick. Its powerful 3350mAh battery offers the fastest possible charge, and its lightweight aluminum design fits effortlessly in bags, pockets, glove compartments, and drawers. No wonder it has over 26,000 reviews, and 70 percent of those are five-star ratings.
98. This Hilarious Adult Party Game That's Like Open-Ended Cards Against Humanity
This hilarious party game is called Adult Loaded Questions, and it prompts players to answer slightly-inappropriate questions with even more inappropriate answers. Start off by spinning the spinner and reading the coinciding question on the card. All the other players write whatever answer pleases them, and you choose your favorite answer. Then you have to guess who wrote what — you get points for guessing correctly, and they get points for favorite answers. According to reviewers, this one often results in "hearty belly laughs, several gasps, a few blank stares and even some pearl clutching!"
99. This Activated Charcoal Shampoo That Detoxes Strands For More Volume And Shine
According to one reviewer, this Brooklyn Botany shampoo boosted body, volume, and softness while getting rid of their itchy scalp. That's because it's made with real activated charcoal, which removes product buildup and toxins without drying out hair. It also has botanical keratin, which strengthens and reinforces damaged hair while adding shine.
Bustle may receive a portion of sales from products purchased from this article, which was created independently from Bustle's editorial and sales departments. This article reflects price at publication and may change.
This article was originally published on