This Controversial Book About Nelson Mandela Was Pulled From Shelves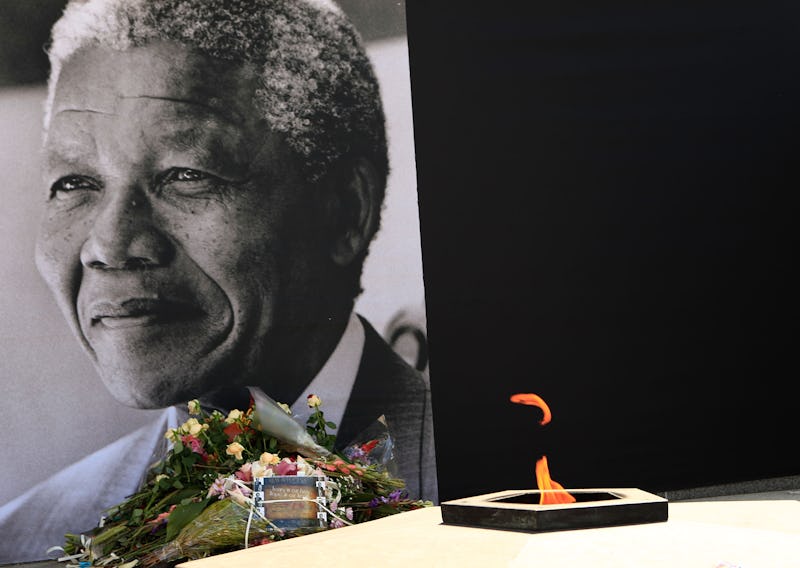 Michelly Rall/Getty Images News/Getty Images
Just one week after it was released, a new book about Nelson Mandela has been withdrawn following complaints from Mandela's widow. The book, Mandela's Last Years, was written by Mandela's physician Vejay Ramlakan, and revealed secrets and family arguments from the end of Mandela's life that his widow Graça Machel did not want made public. Penguin Random House have withdrawn the book from trade immediately, and have not disclosed how many copies of the book have already been sold.
According to the publishers, the book "was meant to portray Nelson Mandela's courage and strength until the very end of his life, and was in no way intended to be disrespectful." However, despite the author's claim that the family had approved the book, Machel is adamant that she was not consulted, and threatened legal action if the book was not immediately withdrawn.
One particular topic of controversy is whether Ramlakan actually breached patient confidentiality in writing Mandela's Last Years. Machel was not happy that Ramlakan had revealed private details about the end of Mandela's life, including anecdotes about his medical care. Ramlakan was also clear that his intention in writing the book was to pay tribute to Mandela's "unconquerable fortitude," explaining that "the story of Madiba's [Mandela's clan name] last years is actually, in a sense, more impressive than when he was a fit human being."
Nonetheless, the book angered not only Mandela's widow Graça Machel but also his grandson Mandla Mandela, and so no further copies of Mandela's Last Years will now be issued.