A 10-Year-Old Rape Victim In India Has Been Denied An Abortion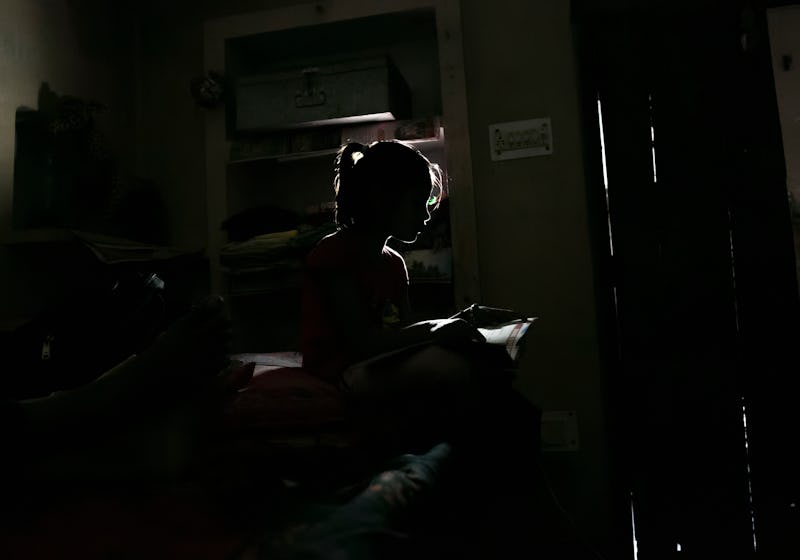 Getty Images/Getty Images News/Getty Images
In a shocking move, the Indian Supreme Court rejected the abortion petition for a child rape victim. The 10-year-old girl was allegedly raped by a relative on repeated occasions in Chandigarh, India. The accused relative is currently waiting for a trial while in jail.
A petition filed on behalf of the child was rejected by the Supreme Court of India under the rationale that her pregnancy at 32 weeks was too advanced to be terminated. The reasoning arrived from a panel of medical physicians who determined that the fetus was "doing well" and that it would be "too risky" to perform the abortion.
The Indian Supreme Court's move to deny the young girl an abortion has caused uproar among Indians across social media. One Twitter user demanded the court to reconsider its decision while asking, "How can a child bear another child?" Another said that India's Supreme Court should allow the young rape victim to "live her life as a child, not as a mother." But so far, there has been no alteration in the court's stunning decision.
Mahavir Singh of Chandigarh State Legal Services Authority spoke to BBC and said, "We have seen lots of cases of teenage pregnancies involving 14 to 15-year-olds, but this is the first ever case that I have seen of a 10-year-old."
According to Indian law, abortions after the 20th week are generally forbidden, but exceptions can be made by courts in special cases. In May, another 10-year-old rape victim in the state of Haryana was allowed to have an abortion after the court granted her permission. Activists have been working to soften the stringent law in order to help rape victims — especially young ones — safely and legally terminate unwanted pregnancies.
The reasoning for not allowing the young child to abort came from doctors at the Postgraduate Institute Of Medical Education And Research situated in Chandigarh. But other medical experts have expressed deep concern for the child and noted that her body was not developed to carry out such maternal labor.
The president of the Federation Of Obstetric And Gynecological Societies Of India, Rishma Dhillon Pai, commented on the potential delivery and said that it would be "a very, very difficult situation either way, to bring about labor now or later" and that it is likely to be "physically unsafe, because she's just not developed at all physically — her pelvic bones, structure, her ability to carry a child to term."
The child's family has expressed extreme dismay at the court's decision. A policewoman named Pratibha Kumari in contact with the distraught family spoke to BBC and explained how shaken the child's parents were. "Her mother has never talked to me without crying. The father says he feels like his daughter has been murdered," Kumari said.