Celebs & CEOs Were Allegedly Involved In A Wild College Admissions Cheating Scam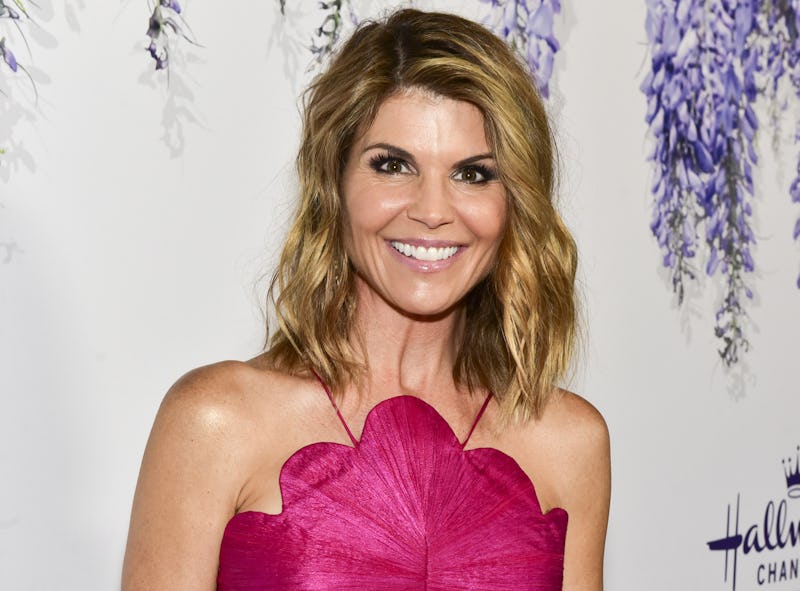 Rodin Eckenroth/Getty Images Entertainment/Getty Images
The FBI has cracked down on an alleged college admissions scam by charging well-known actresses, CEOs, and college coaches from across the country, officials announced Tuesday morning. Dozens of suspects, who include actresses Lori Loughlin and Felicity Huffman, allegedly paid between a few thousand dollars and $6 million to get their children into elite colleges. Coaches from Wake Forest University, Georgetown, and the University of Southern California were also charged with racketeering conspiracy for accepting bribes, according to the Associated Press.
The alleged scheme, outlined by the U.S. Attorney's Office for the District of Massachusetts, centered around William Singer, who reportedly ran an admissions consulting business helping students get into their first-choice college. After parents paid him, Singer would allegedly give the money to an SAT or ACT administrator or a university coach. Prosecutors allege that the coaches then made fake athletic profiles for the students to give the impression that they were impressive athletes. The admissions consultant also allegedly paid administrators of college entrance exams to let another man take the tests for students.
Bustle has reached out to Singer, Loughlin, and Huffman for comment.
The authorities said in a Tuesday press conference that they charged three people who organized the alleged scheme; two SAT and ACT administrators; one exam proctor; one college administrator; nine coaches at elite schools; and 33 parents nationwide. The FBI's investigation was named "Operation Varsity Blues."
"These parents are a catalogue of wealth and privilege," Andrew Lelling, an attorney with the U.S. District Court for the District of Massachusetts, said during the press conference. He added that "all of them knowingly conspired with Singer" to get their kids into elite colleges. Other parents charged include prominent CEOs, company founders, and business executives.
Huffman specifically was accused of participating in the SAT cheating scam on behalf of her oldest daughter. She was charged with conspiracy to commit mail fraud and honest services mail fraud for allegedly paying $15,000 in December 2017 for someone to change her daughter's SAT answers after she took the test. Huffman discussed whether or not to repeat the alleged scheme for her younger daughter on a phone call recorded by the FBI, according to court documents.
The U.S. Attorney's Office said Tuesday that Singer will plead guilty to charges of racketeering conspiracy, money laundering conspiracy, conspiracy to defraud the U.S., and obstruction of justice. Wealthy parents allegedly paid him a total of $25 million to help get their kids into top schools. That's money that prosecutors say Singer laundered through his charity and then used to bribe college coaches and test administrators.
The authorities said at Tuesday's press conference that it was no accident that no students were charged in the scheme, as most didn't know that their parents had bribed their way onto campus. What happens to those who are still enrolled in college will largely be up to school officials, according to the FBI.
For the most part, the FBI doesn't believe school administrators were involved in the alleged scheme — with the exception of one University of Southern California administrator who was charged. Overall, the authorities allege that more than 33 students got into elite schools because their parents paid thousands of dollars to either cheat on tests or pretend their child was a strong athlete.