Remember George Michael With This Playlist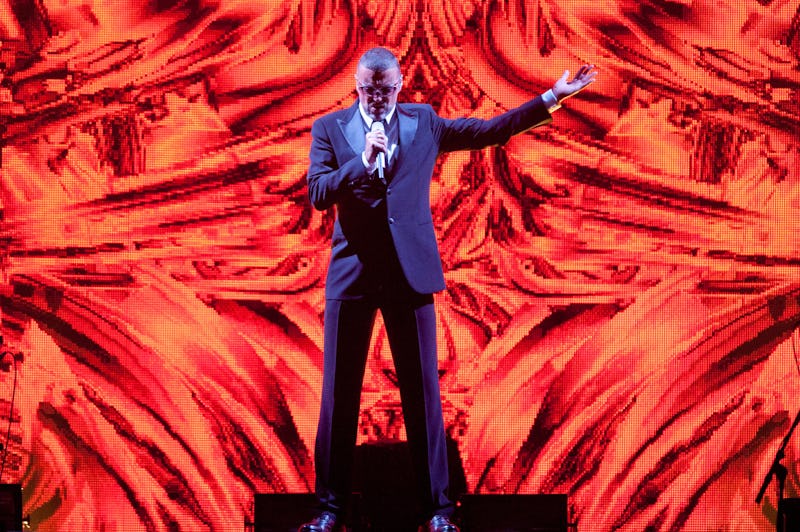 AFP/AFP/Getty Images
As we wake up to the news of George Michael's passing at age 53, there will no doubt be shock and sadness. The BBC confirmed the British singer died of heart failure at home in England late December 25. It is fitting, then, that we remember Michael with a playlist of his hits and pay tribute to one of the most beloved singers in recent history. There's plenty to choose from; many songs of Michael's, both when he was one half of the pop duo Wham! and as a solo artist, are imbued with a feeling of power, joy, exuberance, and great meaning.
According to USA Today, Michael's U.S. publicist confirmed the the singer had "not been ill" prior to his passing, making the event even more unexpected and saddening. Tributes to Michael from celebrities and fans alike are pouring in, the apparent consensus being that Michael was truly an icon who has left behind a wonderful musical legacy.
So, in remembering his musical legacy, I encourage you to start here, with this playlist. Whether you're a lifelong fan of Michael's or simply know him because you've heard his music in passing, this list of his best known hits and most meaningful tracks will help you remember a truly great singer. Michael was one of a kind and this playlist is emblematic of that fact.
"Wake Me Up (Before You Go-Go)"
A George Michael playlist should begin on a high note, so why not "Wake Me Up (Before You Go-Go)"? The song shot Wham! into the pop stratosphere in the '80s.
"Faith"
One of Michael's top songs when he went solo, "Faith" is a great song for empowering yourself and paying tribute to the artist.
"Freedom! '90"
There's a kind of beauty to "Freedom! '90" and its frankness about being who you are, whomever that may be. Michael's voice is punchy and proud, ardently defending in song everyone's right to personal expression.
"Freedom"
This Wham! single features a politically-charged introduction about the group's experiences performing in China and gives root to the dichotomous image of Michael as political activist and pop powerhouse.
"Careless Whisper"
The saxophone solo is ubiquitous but it's Michael's hopelessly romantic crooning that makes "Careless Whisper" a hit.
"Club Tropicana"
Lighten the mood for a moment with this Wham! single. It's pure '80s and will hopefully bring a smile to your face.
"Somebody To Love"
The song is rousing but it's Michael's live performance, wherein he sounds just like Queen frontman Freddie Mercury, that serves as testament to his skills as a performer.
"Wild Is The Wind"
Michael released an album of covers in 1999 and while there are hits aplenty, this Nina Simone cover is especially wonderful.
"Last Christmas"
A true hit. Iconic in every way.
"Father Figure"
Another classic side of Michael: the sex symbol incarnate. This '90s hit brings out the feistier aspects of Michael's music (that's a good thing).
"Praying For Time"
"Praying For Time" hits hard in 2016, but Michael's message of choosing love over hate makes this song especially poignant.
"They Won't Go When I Go"
From his 1990 album Listen Without Prejudice, Vol. 1, Michael's beautiful ballad is a call to action, a plea for compassion, and embodies all the ideals represented.
"Don't Let The Sun Go Down On Me"
Elton John paid tribute to his friend on Instagram reminds us of their friendship as well as their duet on this classic Elton John song. It's the perfect farewell.
Rest in peace, George Michael. You will be greatly missed.