A GOP Politician Is Facing Allegations He Sexually Assaulted His Uber Driver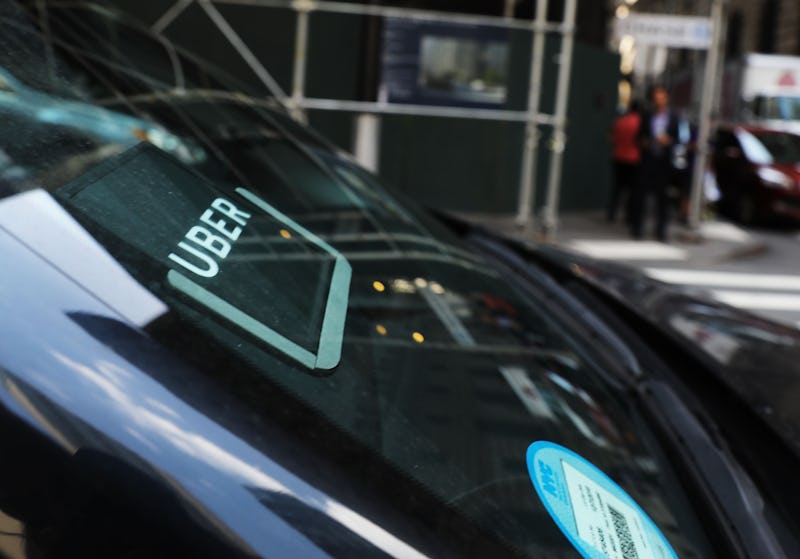 Spencer Platt/Getty Images News/Getty Images
A female Uber driver has accused a Republican state senator of sexually assaulting her during a ride. According to The Oklahoman, police are investigating allegations that Oklahoma State Sen. Bryce Marlatt grabbed and kissed a female Uber driver as she drove him to a hotel in Oklahoma City on June 26. Marlatt did not immediately reply to Bustle's questions about the allegations. Sen. Marlatt's attorney reportedly told KFOR News his client was "shocked and surprised" by the allegations, and they were working with Uber to investigate the complaint.
According to a police report filed two days after the incident, a female Uber driver picked up a male rider in Oklahoma City shortly before 10 p.m. local time on June 26. The rider requested a ride to a hotel and then later to the Pump Bar. In the report, the driver alleges the rider was "grabbing her forcefully and kissing [her] on the neck while she was driving." Marlatt did not immediately respond to BuzzFeed News' request for comment on the allegations.
The report was provided to BuzzFeed News with the names of the involved parties redacted. However, both The Oklahoman and Oklahoma's KFOR News have reported that Sen. Marlatt is identified as the suspect in an unredacted version of the report.
According to the report BuzzFeed News obtained, the driver approached a police officer two days after the incident allegedly occurred with questions about filing a police report. The report claims the driver stated "she wants to press charges," but had only been able to obtain "basic information" about the rider from Uber. The driver told police that although Uber would not release the rider's information directly to her, they would release it to police. It is unclear if charges have been filed against Marlatt at this time.
Uber, which has been hit with a series of damaging lawsuits stemming from sexual assault allegations over the past few years, has confirmed they are assisting police with investigating the complaint. "What's been reported is not tolerated and has no place on the Uber app," an Uber spokeswoman said in a statement Wednesday. "We are working with the Oklahoma City Police Department and will provide any information to them that would be helpful for their ongoing investigation."
Marlatt has represented District 27 as a Republican member of the Oklahoma State Senate since 2008. He was reelected in 2016, despite having plead no contest to misdemeanor charges in 2015 after being found asleep and intoxicated behind the wheel of a pickup truck in 2014.