A New Harry Potter Audiobook Is Coming Out & It's Narrated By A 'Game of Thrones' Star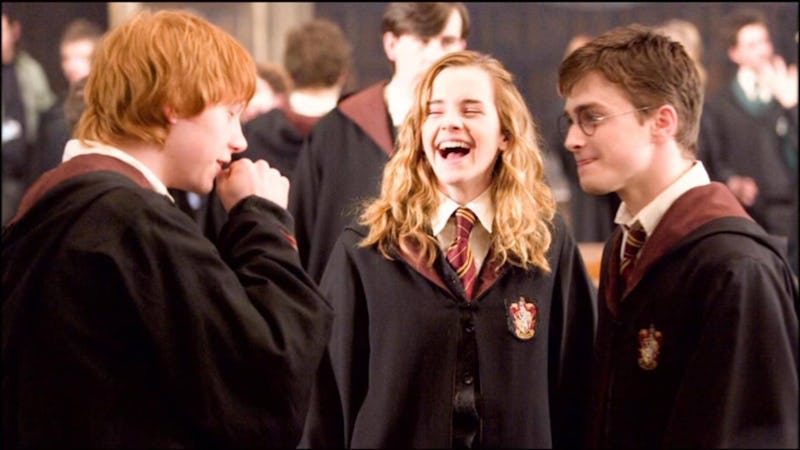 Warner Bros. Pictures
As a diehard Harry Potter fan, I'm always thirsty for any new details I can get about the Potterverse. So I'm obviously head-over-Hippogriffs excited about the news that the Harry Potter: A History of Magic audiobook is coming out on October 4th. The original nonfiction audiobook draws from the exhibition of the same name, which originally debuted at the British Library and will be coming to the New York Historical Society on October 45h (the same day as the audiobook's release). Even if you can't make it to the exhibition, the audiobook promises to reveal stories from the IRL history of magic and how they influenced J.K. Rowling's works.
And here's the best news: Harry Potter: A History of Magic is being narrated by Natalie Dormer, whom you probably recognize from her roles in other bookish movies and TV shows, including Margaery Tyrell in Game of Thrones and Cressida in The Hunger Games.
"I've always adored the Harry Potter books, but it wasn't until I started speaking with the British Library's curators – hearing about the various myths, legends and cultures that have helped shape the wizarding world – that I really began to appreciate the richness and depth of J. K. Rowling's writing," said Dormer in a press release. "There are so many wonderful details to explore and A History of Magic unearths some remarkable gems of information that are sure to have listeners awestruck. It's been fun to join the Wizarding World family."
Filled with tons of never-before-seen information, the Harry Potter: A History of Magic audiobook will take listeners on a journey through magical texts and artifacts, from Ethiopian charms to the real story of Nicholas Flamel. It will also feature exclusive interviews with series narrators Jim Dale and Stephen Fry, illustrators Jim Kay and Olivia Lomenech Gill, and curators from the British Library and New-York Historical Society.
Harry Potter: A History of Magic narrated by Natalie Dormer, $29.95, Amazon
"From the first time we spoke to the curators at the British Library and the New York Historical Society, it was clear that the magical artifacts in the exhibitions held so many hidden stories," said Ann Scantlebury, Development Editor at Pottermore Publishing in a press release. "In this audiobook we have been able to delve a little bit deeper to hear about scandals and intrigues, seven reasons why a werewolf might attack, a witch flying a broomstick backwards, and a cautionary tale of an exploding cauldron."
If you love history as much as you love Harry Potter, you definitely need to plug into this exciting production. I'll bet even Professor Binns would approve. Harry Potter: A History of Magic will be produced by Pottermore Publishing and available exclusively on Audible. Plus, fans who attend the exhibit in New York will get access to the audiobook to use as an audio tour of the exhibit. Even though you have to wait until October to give it a listen, you'll definitely want to make like Hermione and plan ahead to get your hands on this book by pre-ordering it now.