A Harry Potter First Edition Worth Over $50,000 Was Stolen In A Rare Book Heist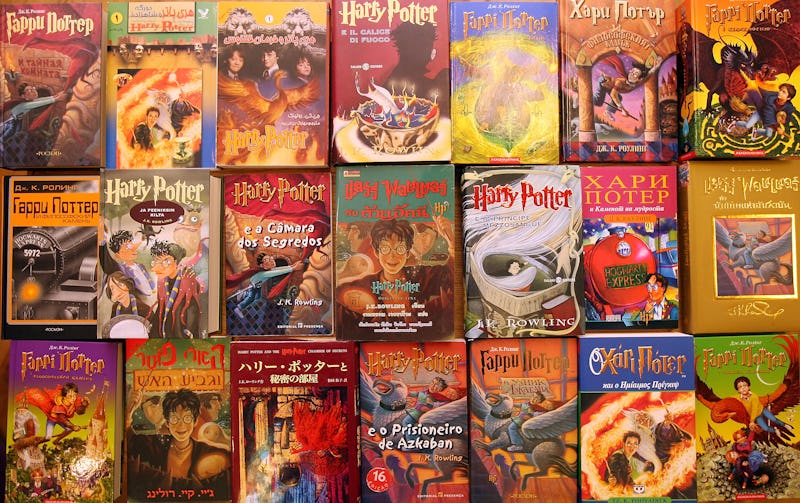 Peter Macdiarmid/Getty Images News/Getty Images
In a massive rare book heist that has left police with few clues, a Harry Potter first edition worth £40,000, or about $55,490, was stolen from SN Books' warehouse in Thetford, Norfolk earlier this week. According reports, it only took the thieves 26 minutes to break into the building, locate, and steal a small amount of very valuable books.
The £40,000 hardback first edition of Harry Potter and the Philosopher's Stone was just one of several rare or valuable titles stolen during the burglary. The thieves, who seemed to know what they were doing according to a statement from SN Books General Manager Josh Laffar, also made off with a first edition of The Hobbit from 1937 worth £7,000, a hardback first edition of The Colour of Magic signed by author Terry Pratchett, worth £9,000, and an entire set of four first edition Winnie the Pooh collectibles in black custom packaging worth £5,000.
"We are a small business and these books were essentially our companies savings account," said Laffar of his company's devastating loss. "These are the only books we had of this value and this will affect all of staff."
In a statement from the Norfolk police, PC Gideon Weigelt-Holmes — no, not of that Holmes lineage — went into further detail on the specific nature of the crime, and the unique value of each book stolen. "These books are very rare and in some cases unique and not the sort of thing you see every day," he explained.
Often times, when unique artworks and books like these are stolen, they are difficult to sell because of their rarity. A £40,000 hardback first edition of a Harry Potter book isn't something you would normally find in a bookstore, on Amazon, or even eBay, so thieves who want to make a pretty penny off of their crime have to turn to special collectors to turn a profit. It is usually with the help of these specialists, like rare book experts and trained art dealers, that stolen goods are recovered and returned to their rightful owners.
"I am urging people, especially book dealers or those working in specialist book shops, to be vigilant in case they are offered for sale," said Weigelt-Holmes.
Anyone who has information about the burglary at SN Books' warehouse Monday night is encouraged contact PC Weigelt-Holmes at the Thetford Police Station.