Lana Del Rey Was Almost Kidnapped In Orlando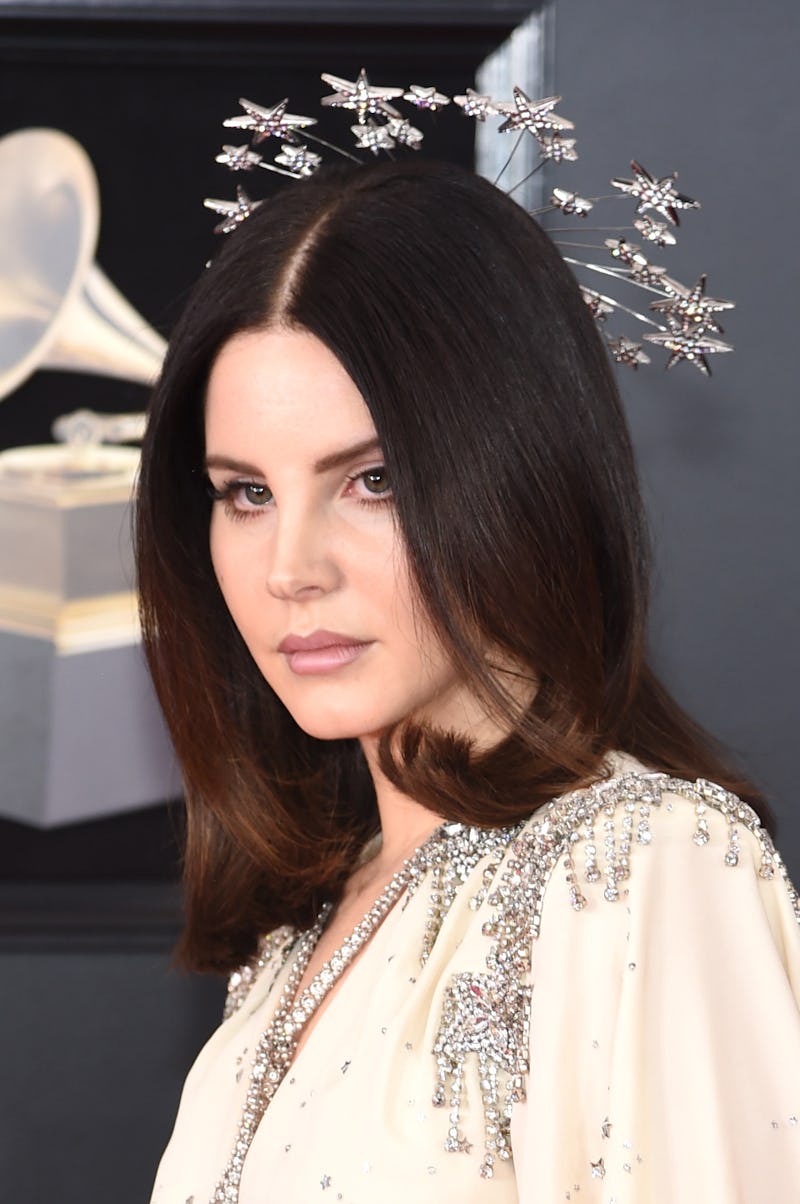 Jamie McCarthy/Getty Images Entertainment/Getty Images
In an incident that has since spawned massive bouts of anxiety from worried fans, Lana Del Rey was almost kidnapped Friday night, Feb. 2. Orlando Police reported via their Twitter account that 43-year-old Florida native Michael Hunt was arrested on charges of alleged aggravated stalking and alleged attempted kidnapping with a weapon; the police department stated: "After receiving a tip we deemed a credible threat, OPD got to him before he could get near singer Lana Del Rey last night at her show at Amway Center."
The Orlando Police Department broke the news of Hunt's arrest via Twitter Saturday, Feb. 3 and also tweeted a lengthy statement with further information on Hunt's arrest. The Orlando Police Department tweeted an official press release, which chronicled an account of Hunt's arrest. And, perhaps even more importantly — the events leading up to it. According to the press release, at the time of Hunt's arrest, he was reportedly equipped with two possessions on his physical person: tickets to Del Rey's concert and, allegedly, a knife. But, the tweet ensured, law enforcement arrested Hunt before he had the opportunity to make use of either. "Working off a tip, OPD Officers were able to stop Hunt, who was armed with a knife, before he could get to the Amway Center," the tweet's caption reads.
The statement continued:
"On Friday, Feb. 2, Orlando Police received a tip about a possible kidnapping threat to singer Lana Del Rey (Elizabeth Woolridge Grant), who was scheduled to perform at the Amway Center that night. The threats were reportedly made by Michael Hunt, 43, of Riverview, Florida. OPD Detectives considered the information a credible threat, and took investigative measures to locate Hunt."
"OPD officers came into contact with Hunt at Hughey Avenue and Central Boulevard on Friday evening, one block from the Amway Center. When he was taken into custody, Hunt was in possession of tickets to the Lana Del Rey performance and a knife. At no time was he able to make contact with Ms. Grant. Hunt is currently being held at the Orange County Jail on no bond."
The Orlando Police Department's tweet goes on to explain the terms of Hunt's arrest. According to the OPD press release, Hunt is currently being held at the Orange County Jail on no bond. Police also added that "At no time was [Hunt] able to make contact with [Del Rey]." (For the record, as OPD's press release reported, Elizabeth Woolridge Grant is Lana Del Rey's given name.)
Del Rey confirmed that, despite the incident, the show must go on. On Sunday afternoon, Feb. 4, Del Rey tweeted a video clip of herself performing, accompanied by a comforting message to anxious fans who've been reeling in the aftermath of the almost-kidnapping news. "Hey kiddos," she wrote, "I'm doing fine thanks for the messages." Cinching the reassuring tweet, Del Rey continued, "Tomorrow we'll be in Hotlanta can't wait to see everyone. Yachty that means u."
According to a Feb. 3 report by the Orlando Sentinel, Hunt had reportedly used his Facebook page as a place to express his obsession with Del Rey. The various Del Rey-centric posts and videos range from unnerving to threatening, and Orlando Police thought they proved Hunt an alleged danger to Del Rey's safety.
As the Orlando Sentinel reported, on Jan. 30, Hunt reportedly posted to Facebook, "I want to see my queen on Friday and from that day forward our decisions will be as one." The following day, amid a frenzied 17-minute Facebook video, Hunt reportedly said of Del Rey, "I'm going to probably finish out her tour with her, obviously, and dance and talk and figure out what we're going to do."
Despite that scary incident, it sounds like Del Rey is doing OK considering and is ready to get back on stage.