A Man Convicted Of Raping A Woman Who Overdosed Will Serve Less Than 3 Years In Prison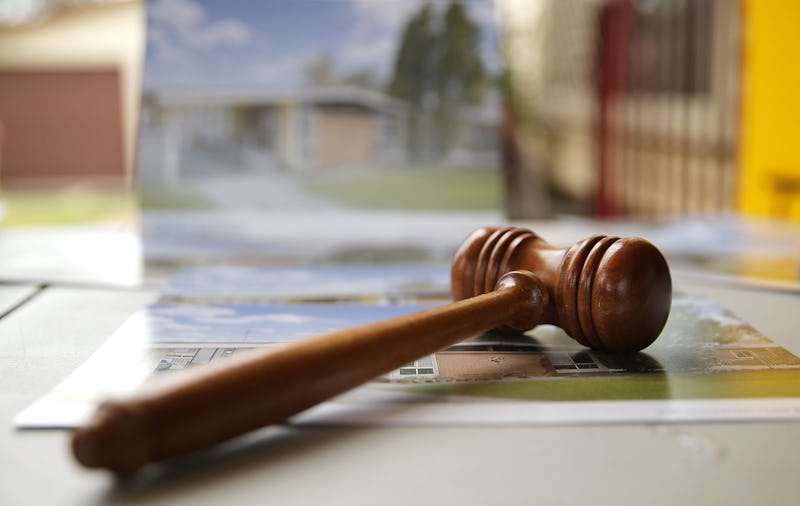 Mark Metcalfe/Getty Images News/Getty Images
A Washington state man convicted of raping a teenage girl as she overdosed on drugs, some of which he said he gave her, will serve time in prison, but many people don't think he will he serve enough. Twenty-year-old Brian Varela was sentenced to less than three years in prison after he pleaded guilty to charges of rape, manslaughter, and unlawful disposal of human remains. But some, including the judge overseeing the case, have questioned the adequacy of the sentencing laws which dictated Varela's sentence. Bustle has reached out to a representative for Varela.
Snohomish County Superior Court Judge Linda Krese said 34 months was the maximum amount of prison time she could legally sentence Varela to given Washington state's sentencing guidelines for the related charges, The Herald reported. Part of the issue, according to Krese, is that state sentencing guidelines require she take into account that this was allegedly Varela's first criminal offense. But while announcing Varela's sentence, Krese said she understood "why the family and friends of the victim feel surprised and even outraged by the sentence."
"I think one of the reasons that the law doesn't really seem to adequately address what happened here is that, frankly, it is so beyond the pale, I'm not sure that the legislature really contemplated something like this," a court transcript provided to Bustle showed Krese said Thursday in court. Krese noted that she'd seen people convicted of auto theft hit with more serious sentences. A spokesperson from Krese's office tells Bustle the judge does not comment on sentences.
Washington determines prison sentences using a scoring system that requires judges factor in previous convictions (or the lack thereof), current offenses, or if the individual was serving time in community custody at the time of the offense, according to Newsweek. The individual's final "offender score" is then matched to a corresponding sentence.
Varela had admitted to giving 18-year-old Alyssa Noceda concentrated THC last February after watching her snort crushed pills, later identified in an autopsy to be fentanyl and alprazolam, a generic form of Xanax, according to The Tampa Bay Times. The combo proved deadly, and Noceda reportedly fell unconscious and began to overdose in Varela's room.
But instead of getting Noceda help, Varela said he raped her, KOMO-TV reported. As she lay dying, he allegedly texted sexually explicit photos of her to his friends, noting that he was sexually assaulting her to "pass the time." In one text, he wrote, "she died having sex with me," KOMO-TV reported court documents showed.
Later, Varela moved on to playing video games before falling asleep, The Tampa Bay Times reported he'd told authorities. The next day he reportedly posted to Noceda's social media accounts to make it appear as if she'd run away and hid her body in a crate, with plans to dispose of it later. When he went to work that day, a co-worker reportedly heard him discussing what had happened and reported him to authorities.
Washington's offender scoring system reportedly stems from the Sentencing Reform Act passed by the Washington State Legislature in 1981, according to USA Today. The Washington State Sentencing Guidelines Commission was established as result of the act and reportedly came up with the scoring system in an effort to ensure uniform sentences among offenders convicted of similar crimes who have similar priors.
But Krese isn't the only one to express frustration with Varela's sentence. Noceda's family has also decried the sentence as inadequate. "It's a joke," Noceda's mother, Gina Pierson told KOMO-TV. "Usually people who do stuff like this don't get away with a slap on the wrist."