This Halloween Park Closed After The Owner Made Biased Comments Towards Somali People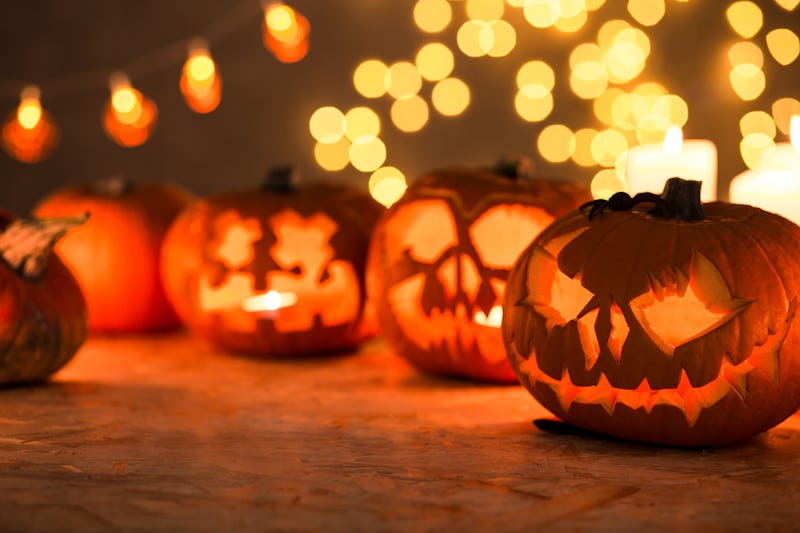 Photographee.eu/Fotolia
In the wake of a leaked internal Facebook post meant for employees, a Minnesota Halloween park was shut down after the owner made discriminatory comments toward Somali people, The Root reports. The attraction, Scream Town, was shut down by county officials on Oct. 11, says Minnesota's Star Tribune, after owner Matt Dunn reportedly posted a message to employees in a closed Facebook group that said, "Note that we are having a zero-tolerance policy with Somalis. (Other guests, you can make your best judgment call.) But absolutely zero tolerance with Somalis."
According to The Star Tribune, Scream Town sits on 30 acres near Chaska, Minnesota, about 30 minutes from Minneapolis. The park had been considered one of the country's top haunted attractions, says The Star Tribune. Dunn told The Star Tribune that his Facebook post was in response to an incident involving eight to 10 teenagers who had allegedly caused trouble at the park. "It was a poorly written message that came off as being extraordinarily broad," Dunn told The Star Tribune. "It wasn't a message to all Somali folks. This was a terrible misunderstanding."
According to The Root, Dunn later issued a public apology on Facebook, which a spokesperson for the Minnesota chapter of the Council on American-Islamic Relations publicly accepted through a video posted to the Scream Town Facebook page. "We found him to be very genuine about his apology to the community," Jaylani Hussein, executive director of the Minnesota Chapter of the Council on American-Islamic Relations, said in the video, according to The Root. "We recognize there are lots of people pained and frustrated with what they saw."
But when Carver County officials investigated Dunn's statements, says The Root, they issued a stop-work order. "We hold equal treatment of all people among our highest principles," David Hemz, Carver County administrator, said in a news release sent to Kare 11 TV, a local news broadcast station, according to The Root. "Mr. Dunn's comments discriminated against one group based on their national origin. There is no ambiguity to Mr. Dunn's comments. Mr. Dunn encouraged his employees to racially profile a targeted group, and his comments are completely unacceptable. They do not comply with County policy, and they breached our contract with him."
Country officials essentially found that Dunn's comments violated local and federal anti-discrimination laws, as well as Scream Town's contract with the Sheriff's Office for security, traffic, and crowd control, The Star Tribune reports. By breaching his contract with the Sheriff's Office, says The Star Tribune, this allowed the country to issue the stop-work order, which makes it illegal for Dunn to work on his current location.
County Board Chairman Gayle Degler said in a statement to The Star Tribune that "Carver County unequivocally does not allow anyone in its organization to discriminate based on national origin or race, and we most certainly will not contract with any business that discriminates or has discriminatory policies."
On Oct. 12, Dunn and Carver County had reportedly reached an agreement to allow the park to remain open, Kare 11 TV reports.