A New Harry Potter "History Of Magic" Book Is Coming — With An Exhibit To Match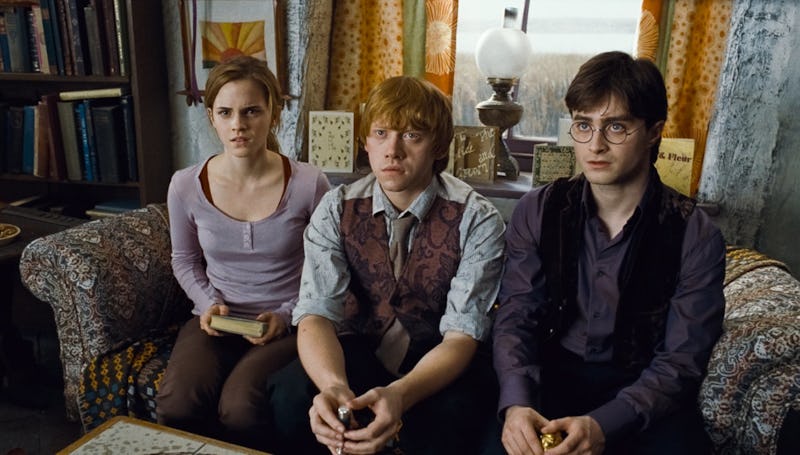 Warner Bros.
Another day, another addition to that stack of Harry Potter books. If you're the sort of Potterhead who is always looking forward to what new and exciting books and projects J.K. Rowling will be spearheading next, you're about to be having a very good morning. Because Scholastic has annonced the forthcoming publication of Harry Potter: A Journey Through a History of Magic, as well as the news that the British Library Exhibition, Harry Potter: A History of Magic, is finally coming stateside to celebrate the 20th anniversary of Harry Potter and the Sorcerer's Stone, at the New-York Historical Society in New York City. OK, we know you're excited, so let's get into the details.
The book, which will hit bookstores on October 20, 2017, will showcase a selection of the amazing artifacts, manuscripts, original artwork and magical objects that are included in the exhibition. From spellbinding facts and information behind the real history of magic around the world, alongside activities inspired by the exhibition and the subjects studied at Hogwarts, the book helps readers to continue learning more about the rich world they've come to love so much.
The book will also be published simultaneously with UK print publisher Bloomsbury on October 20, 2017, alongside an enhanced digital edition that allows the content to be navigated in multiple, digital-first ways, which will be published in both markets by Pottermore. If you aren't in New York and can't make it to the exhibit, this read will be the very best next thing.
For those lucky enough to head over to the New-York Historical Society exhibition, which will open in October 2018, it promises to unveil rare books, manuscripts and magical objects from the British Library's collection, capturing the traditions of folklore and magic at the heart of the Harry Potter stories. Exploring the subjects studied at Hogwarts, the exhibition will include original drafts and drawings by J.K. Rowling and Harry Potter illustrator Jim Kay, both on display for the first time. As it travels from London to New York, the exhibition will also feature U.S.-specific artifacts and items from Harry Potter publisher Scholastic's own collection. Go ahead, you can start celebrating now.