A Note To Our Readers: Behind Bustle's Awards Season Pledge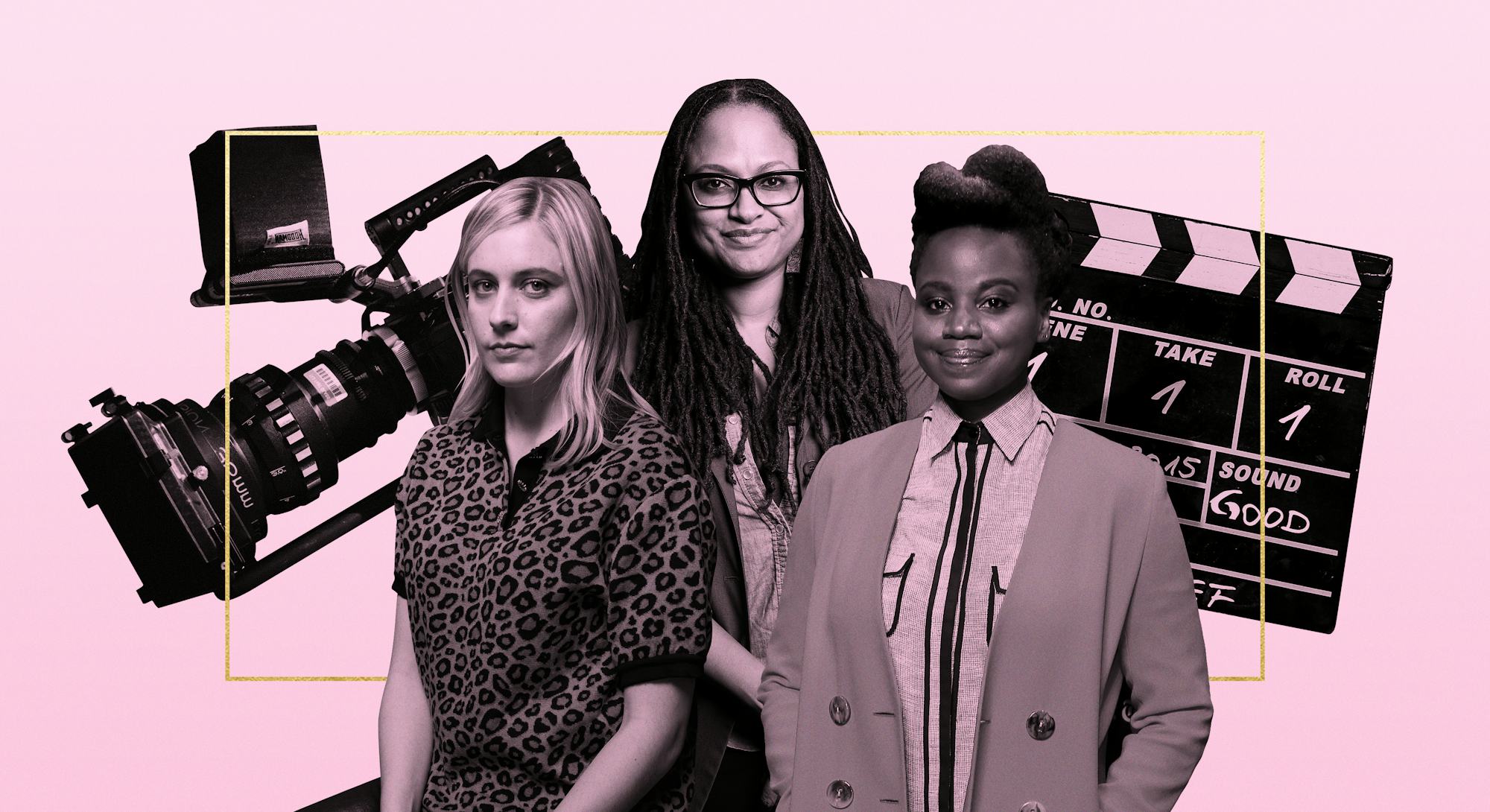 Victoria Warnken/Bustle
Eighty years, 9 months, and 22 days. That's how long it took Hollywood to finally acknowledge a woman director. Though the very first Oscars ceremony was held on May 16, 1929, we did not watch Kathryn Bigelow's triumphant win for The Hurt Locker until March 7, 2010. And though, since May 16, 1929, we saw women direct critical and commercial successes like Swept Away (Lina Wertmüller), Hester Street (Joan Micklin Silver), Desert Hearts (Donna Deitch), A Dry White Season (Euzhan Palcy), A League Of Their Own (Penny Marshall), Sleepless in Seattle (Nora Ephron), The Piano (Jane Campion), Boys Don't Cry (Kimberly Peirce), Monsoon Wedding (Mira Nair), American Psycho (Mary Harron), Frida (Julie Taymor), Lost in Translation (Sofia Coppola), Thirteen (Catherine Hardwicke), Selma (Ava DuVernay), and, of course, Wonder Woman (Patty Jenkins), a Google search for "best directors of all time" conjures up image after image of — you got it — men. (In fact, scroll through the entire toolbar and you'll find there's not one woman listed.)
There's a reason we see as many dresses on the red carpet as we see tuxedos on the podium. For decades, despite their work, women in Hollywood have been relegated to arm candy status at awards shows, praised for how they look in an A-line dress while male counterparts climb the A-list by raking up trophies. And, yes, movements like #AskHerMore have provided some relief to the gendered industry environment, but there's still so much more work to be done to even recognize the women behind the scenes of our favorite films and TV shows.
Because there are so many. Contrary to popular belief, Hollywood does not belong to men. Countless women have not only sat in the director's chair, but have hustled throughout the entire production set. It was a woman, Dorothy Arzner, who invented the first boom mic. It was a woman, June Mathis, who shaped the the way screenplays are written today. It was a woman, Verna Fields, who transformed a mechanic shark-induced nightmare into the editing masterpiece that is Jaws. And, as we saw this year, it's women who are transforming the industry for the better.
So, throughout this awards season and beyond, Bustle will be doing our part to #AcknowledgeHerMore. Though most of the names you most hear circling awards season 2018 belong to men (distressingly, not a single woman was nominated in the Golden Globes Best Director category), there are hundreds of names belonging to women behind the best films and TV projects of the year. And we're are going to make sure you hear them. Whenever we mention a TV series or film in our Entertainment vertical on Bustle, we'll also mention a woman who had a key role in creating it. What's more, this year, we'll be publishing a series of profiles spotlighting women behind the scenes, like the star of our upcoming February feature, Heather Graham, whose directorial debut centers on an aspiring screenwriter seeking empowerment, Half Magic, comes out the same month. And, in January, we'll be partnering with Kickstarter on a panel at the Sundance Film Festival celebrating women in Hollywood who fought to highlight women's voices on and off screen.
So let's fight right alongside them. It's true that we might not see as many women on the awards ballot as we would like this year. But, in 2018, we're dedicated to naming names, and looking to a 2019 awards season that celebrates women's achievements more than glitz and glamour. There is still plenty of time before next year's Oscars to witness a sea change. One year, one month, and 20 days, to be exact.