Look For Selena Gomez Jewelry Soon... Maybe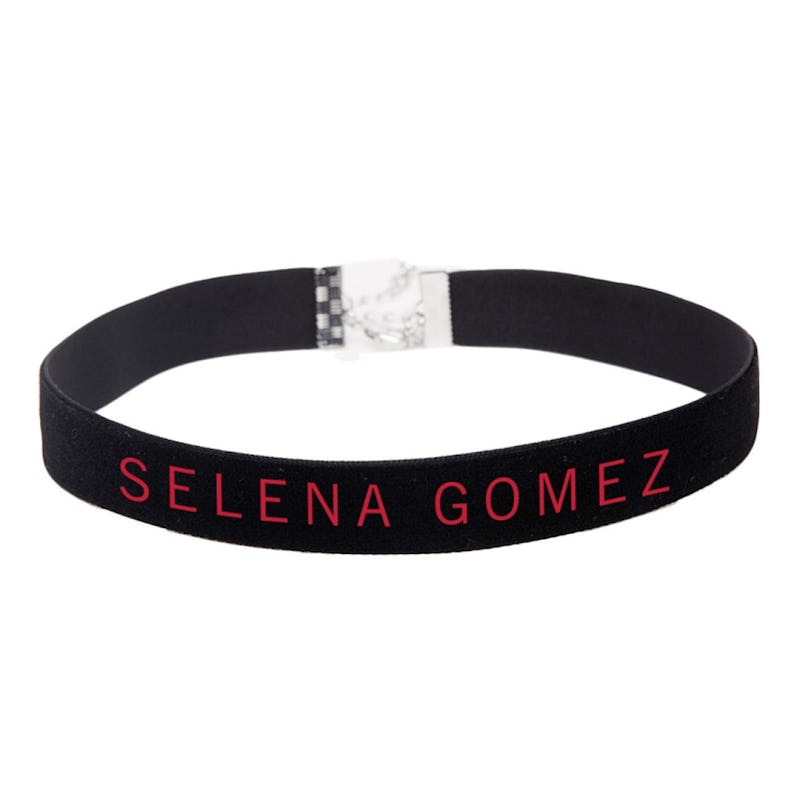 Of all the names to trademark, Selena is a high bar — so it makes sense that Selena Gomez reportedly just locked down the court docs on her full name for a potential new line of jewelry. As reported by TMZ, it's looking like Gomez sidestepped the pop culture face-off Kylie Jenner instigated when she tried to lay claim to her first name via a filed trademark to be the only "Selena Gomez" in entertainment. Even better: We might also soon have a new line of Selena Gomez jewelry to show for it. Cue watching "Come & Get It" multiple times for aesthetic clues.
Looking at the TMZ-spotted trademark application, it appears that July Moon Productions, Gomez's production company, filed an application on March 7 to protect the use of Gomez's name for entertainment services like live musical performances (no duh), "production of films and television shows," "fan club services" and "jewelry" and "necklaces."
One: RIP "Wizards of Waverly Place." Two: The trademark decoders over at Refinery29 found that "The document includes a link to a branded choker sold on the performer's website as an example of what her to-be-trademarked name looks like in bauble form." Moseying on over there, the Kylie similarities continue with Gomez's name emblazoned in red on a black choker (although, to be fair: not entirely revolutionary).
Selena Gomez Name Choker, $20, SelenaGomez.com
The choker's description reads, "Maybe you want everyone to know you're a Selenator and to make a fashion statement simultaneously. This choker is the answer," so, there's that.
Gomez's oeuvre is the only thing we have to go on otherwise, so here's hoping for a ton of heavy metal jewelry à la her music video aesthetic. Given that Gomez is confirmed for Coach's new ad campaign and is designing a piece for the brand's fall 2017 line, maybe the partnership sparked a love for merch that the star intends on exploring.
Chokers, desert style, 100,000 Swarovski crystals — who knows what direction Gomez's jewelry will go in. Whatever it is, doubtless the most-followed person on Instagram has a finger on what the people want.
Image: Courtesy of Brand