Selena Gomez Just Announced A Coach Clothing Line & Fans Are Ready To Go Broke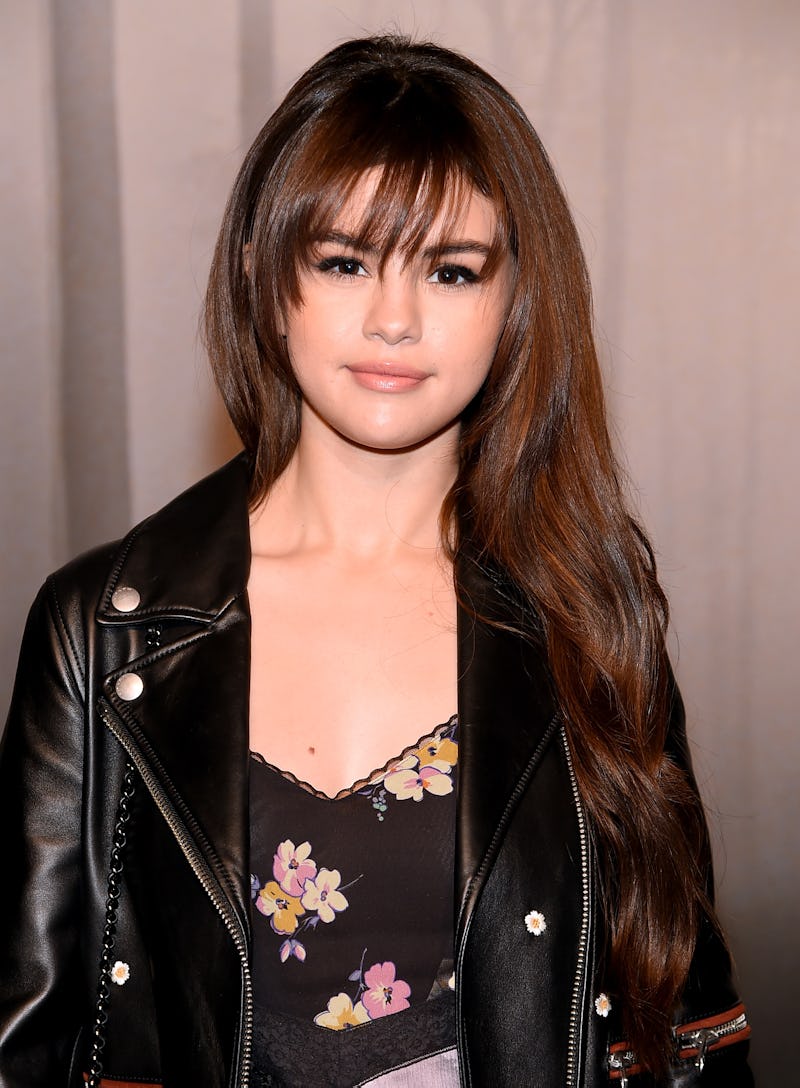 Jamie McCarthy/Getty Images Entertainment/Getty Images
If you follow Selena Gomez on social media, then you'll know that her style is always on point. From burgundy velvet halter tops, to star encrusted mini dresses, to sheer polka dot shifts, her wardrobe is packed with beautiful, one-of-a-kind pieces. And now she's going to be able to bring her taste to the masses with her brand new clothing collection. Selena Gomez x Coach are collaborating on a clothing line, and it's going to be as dreamy and fresh as you're imagining it to be.
This, of course, isn't the first time that Gomez has teamed up with Coach, but it is the first time that she's branching out into ready-to-wear territory with the brand. The two have been collaborating since 2017, bringing the world a series of youthful handbags, chain-link crossbody purses, and embellished totes. Thanks to the success of her playful designs, Coach has now asked the singer to work with their Creative Director, Stuart Vevers, to bring a whole new Fall 2018 line to the public.
The new collection will feature a range of ready-to-wear clothing pieces, handbags, small leather goods, a bevvy of accessories, and outerwear (imagine the possibilities with Gomez-approved coat designs!)
"The offering reflects Ms. Gomez' own personal style, and each piece is imbued with unique touches that speak to Ms. Gomez' unapologetically confident and powerful feminine spirit," Coach said in a press release announcing the new partnership.
While no one but the creative team knows what the capsule collection will actually look like, both Gomez and the brand have teased small sneak peeks of what is to come. And just as promised, it looks like it will be feminine and romantic, but with a kick to it.
Gomez shared a teaser photo on her Instagram, writing in the caption, "Fam, my second collection for @coach is going to include clothes! So grateful I got to work on this with @stuartvevers. Can't wait to show you this fall. #CoachxSelena#CoachNY." What we see is a close-up of a neckline of a baby pink dress, outlined in lace.
Coach shared their own teaser as well, previewing a pink silk top with a contrasting purple ribbon, and a sequined shooting star patch. And if you notice the sketch off in the background, it just might be the blueprint for the lacy dress Gomez leaked.
So far we know the line is soft, pastel hued, lace adorned, and sporting a healthy dose of sequined patches. The brand hasn't announced when the collaboration will hit stores yet, so that gives us room to daydream about what else to expect. In order to make our wild speculations somewhat informed, below are some key looks from the Coach Fall 2018 collection to give us an idea what to look forward to.